FacilityPro® Cleanroom Software for Pharmaceuticals
*(We don't sell this item in Vietnam)
FacilityPro® Cleanroom Software by Particle Measuring Systems provides the interface, data management, and reporting for an environmental monitoring system. FacilityPro's ability to manage viable, nonviable, and environmental data through a common system improves the efficiency of production operations and quality investigations.
With the FacilityPro industrial automation architecture, the data processing is performed by the Processor while the data management, display, and storage are performed by the software. This design approach increases system reliability and data integrity.
Read more
The software platform offers a number of intelligent features including data mapping, alarming, reporting, and recipe-driven sampling. Both also offer client software for remote access and viewing of data.
SCADA NG is built on the GE® Proficy® iFIX® SCADA NG platform and Historian database and provides several additional advanced features.
Download Brochure
Request a Quote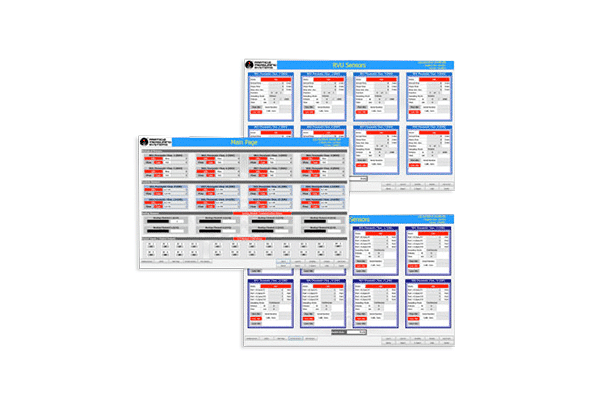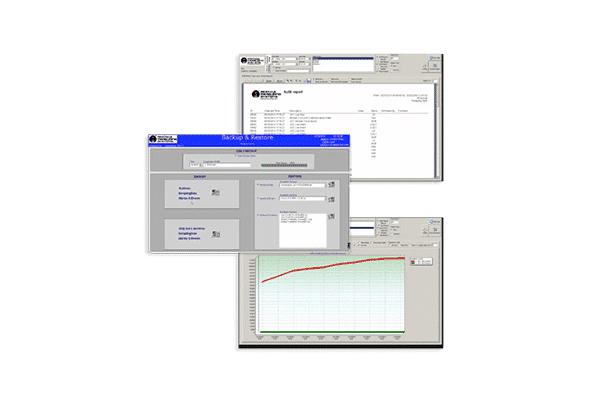 Features
Map for visual indication of viable, nonviable, and cleanroom environmental status
Configurable display
Alarm notification and e-signature acknowledgement
Configurable reports including audit, statistics, and trend reports
Batch identifiers and data filters
Automation of sample collection, driven by recipes
Cubic-meter algorithms for 

nonviable particle counting

 data
Volume-based or time-based viable sampling
Remote data viewing and reporting
Benefits
Designed specifically for 

pharmaceutical cleanroom monitoring

Integration and control of viable and non-viable sampling
High 

data integrity

Ultimate efficiency and reduced error
Simple installation and validation
Flexible integration
Applications
Monitoring of critical pharmaceutical environments including:
Filling lines
Isolators and RABS
Blow-Fill-Seal
Lyophilizer processes and transfer carts
Biosafety cabinets and flow hoods
General cleanroom and facility monitoring
Specification Sheets
FacilityPro® SMART NG / Pharmaceutical Net Pro Software >
FacilityPro® SCADA NG >
Pharmabilites Brochure >
Application Notes & Brochures
Paper Series: Guides to Particle Technology >
Planning and Installing a Facility Monitoring System >
21 CFR Part 11 and Data Integrity FAQ >
Data Integrity: Understand and Comply with GMP and FDA Requirements for 21 CFR Part 11 >
Assuring Data Integrity in an Environmental Monitoring System [Frequently Asked Questions] >
Particle Counter Data Collection and Interpretation for Pharmaceutical Manufacturing >
Webinars
Pharmaceutical Data Management for Root Cause Identification in Critical Environments (Case Study) >
Tackling the 21CFR11 Challenge: From Paper to Paperless >
Steps to Ensuring a Successful Audit – Effective Risk Assessment Design Webinar >
Private: EU GMP Annex 1 Review, Insights, and Feedback >
Understanding ISO Standards: 14644-2:2015 Cleanroom Monitoring (English) >
Real-time remote particle sensor gives quick notification of particle anomalies, detecting 0.3 and 5.0 µm for GMP and FDA compliance.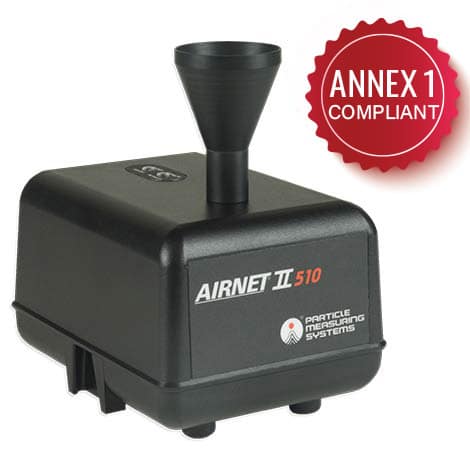 The Airnet particle sensors meets the specifications of EU GMP Annex 1 and ISO 21501-4 to measure the size and number of particles suspended in the air for real-time monitoring of defect-causing particles.
FacilityPro® Cleanroom Software for Pharmaceuticals provides the interface, data management, and reporting for an environmental monitoring system.
DataAnalyst Particle Counter Software
DataAnalyst Software helps you understand the data coming from your particle counter for an easy and low-cost way to manage data, including maintaining electronic records.
SamplerSight Pharma Particle Counter Software
SamplerSight Particle Counter Software controls syringe operated samplers and collects data from a LiQuilaz particle sensor. Easy USP 788 calibration. 21 CFR Part 11 compliant
Real-time and historical data display for all Particle Measuring Systems particle counters, molecular contamination monitors and various third-party products.
PharmaIntegrity Data Integrity
Creates a complete contamination monitoring solution for pharmaceutical manufacturers.
This cleanroom microbial monitor is an innovative replacement for settles plates. In combination with an active air sampler, it provides Annex 1 compliant 2-hour sampling, and minimizes false positives, resulting in a decrease in investigations.