Facility Monitoring System (FMS): FacilityPro®
Facility Monitoring System with industrial control systems assures data integrity, process automation, simplicity of use, and data integration.
Particle Measuring Systems FacilityPro Processor provides a central hub for a facility monitoring system. The Processor communicates with cleanroom sensors, including particle and microbial monitors, while buffering data and checking tolerances for alarm activation. As a key component of industrial automation architecture, this embedded system offers high reliability as it controls samples and communicates with central software. FacilityPro cleanroom processors are available in three versions,
Read more
with varying features to support a range of system designs and applications:
FacilityPro 5010
FacilityPro 3010
FacilityPro 1010
All three FacilityPro Processors are compatible with either the FacilityPro SCADA server software or the FacilityPro SMART server module. The FacilityPro 1010 Processor is also suitable for OEM applications, providing an integration path between Particle Measuring Systems sensors and third-party software platforms.
Additionally, FacilityPro processors are part of the PRO Series from PMS, a complete collection of contamination monitoring tools developed from a decades-long commitment to supporting pharmaceutical manufacturers. Use the FacilityPro processors together with other products in the PRO Series for total contamination control solution and the assurance of up to date compliance. The PRO Series helps you provide lifesaving and life changing solutions for your customers by supporting clean manufacturing.
Read more about FacilityPro benefits and features below.
Download Spec Sheet
Request a Quote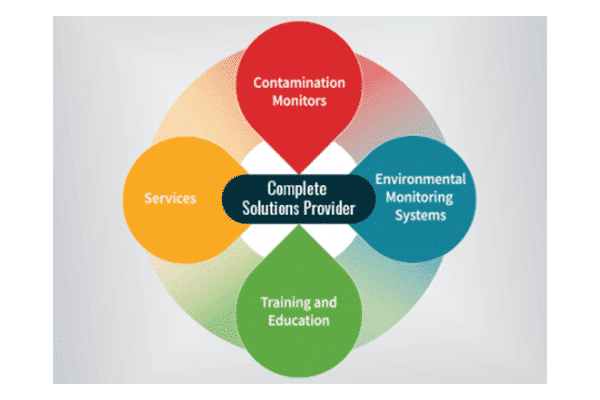 Features
High reliability
Available in three versions: FacilityPro 5010, FacilityPro 3000 and FacilityPro 1000

Cleanroom data integrity

Ultimate efficiency and error reduction
Simple implementation
Flexible integration
Benefits
Designed specifically for pharmaceutical facility monitoring
Integration and control of 

viable

 and 

non-viable particle counters

High 

data integrity 21CFR11

Ultimate efficiency and reduced error
Simple installation and validation
Flexible integration
Applications
Monitoring of critical environments, including:
Filling lines
Isolators and RABS
Blow-Fill-Seal
Lyophilizer processes and transfer carts
Biosafety cabinets and flow hoods
General cleanroom and facility monitoring
FAQs
What is the trend in data intergrity?
What has Particle Measuring Systems done to improve data integrity, as opposed to other companies?
What is the trend in automation (related to FMS) in the pharmaceutical market?
view all
Can you explain the difference between digital and analog systems as they pertain to measurement of particles? Does the 4-20 mA putput provide all data or merely when you reach your minimum or maximum values within its range?
What controllers are used in the FacilityPro®
What is the technical capability of an older PLC-based system and their compliance with 21 CFR Part 11 for data intefrity related issues?
When should PLC and Distributed Control Systems (DCS) be used?
It is possible to maintain data integrity for an environmental monitoring system that is not automated?
Can the Particle Measuring Systems Environmental Monitoring System (EMS) be integrated into another general facility system (i.e., Siemens Building Management System (BMS))?
How do you create a daily report using the Particle Measuring Systems software?
How much buffer capacity does the processor have?
For sensor buffer of 4 hours, what is the sample rate of sensors?
How much data can devices store in the event of an issue with server communications?
What is a typical audit trail review time frame?
Why should the design of a system need to consider off-nominals? Is it required by regulatory bodies?
Is the automation design required by regulatory bodies?
How can you increase the confidence level of the results?
How is the confidence level related to the number of particles present in a particular area based on the number of sampling?