Microbial Monitor: BioCapt® Single-Use
Test ready, active air replacement for settle plates
Sensitivity range: 1 cfu
Most recent EU GMP Annex 1 regulations encourage the use of continuous viable air monitoring in critical areas. The BioCapt® Single-Use (BCSU) cleanroom microbial monitor from Particle Measuring Systems is an active sampling method that is superior to the use of settle plates and creates validated and actionable data. It fully meets ISO 14698-1 and anticipated EU GMP Annex 1 single-use regulatory requirements.
The BCSU helps minimize microbial false positives in monitored clean areas by reducing contamination from the handling of settle plates. This results in a decrease in investigations and an increase in productivity. The specialized packaging and single-use features additionally eliminate
Read more
many costly and time-consuming sterilization steps such as autoclaving, disinfecting, and handling.
The BCSU comes in multiple choices of agar and 3 flow rates to suit both routine monitoring and fast sampling needs. The 25 L/min device continues to recover microorganisms under stressed conditions after two hours of continuous air sampling, thereby reducing the number of plate changes required for continuous air sampling.
Most recently released to fulfill requests from the market for troubleshooting and analytical applications, the 100 LPM BCSU uses the same innovative radial slit design as the 25 & 50 LPM models, and shares the advantages of the known and trusted single-use technology. Validated at the Centre for Applied Microbiology & Research (CAMR), it achieves isokinetic sampling for minimal air turbulence in compliance with ISO 14698-1 and can be used for sampling and troubleshooting at 100 LPM.
Use the BCSU in conjunction with the MiniCapt® Mobile and MiniCapt Remote instruments for a fully validated microbial monitoring solution. Learn more about this innovative continuous air sampling solution below.
Download Manual
Request a Quote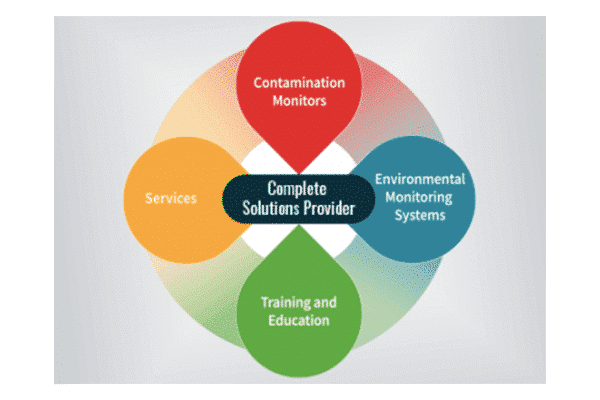 Features
Complies with 

ISO 14698-1

Meets anticipated 

EU GMP Annex 1, rev 12 single use requirements

Store culture media at 2-25°C, with a shelf life of 12 months
Offered in standard culture media of trypticase soy agar (TSA) and sabouraud dextrose agar (SDA), as well as client-specific, pre-validated microbiological culture media
Compatible with leading active air monitoring systems

Replaces settle plates

 in cleanrooms

Reduces the risk of spills that cause contamination

Use as part of a 

Data Integrity

 program
100 LPM plates compatible with 

MiniCapt® Mobile

 the 

MiniCapt Pro

 and other active air samplers available on the market
Benefits
Helps eliminate false positives by reducing the risk of contamination by improper handling of media plates
Eliminates time-consuming cleaning and process steps associated with traditional stainless steel microbiological samplers
Simplified standard operating procedures eliminate possible injuries and handling concerns with stainless-steel impactors
Reduces risk of contamination during the introduction and withdrawal of microbiological sampling plates in sterile production areas
Applications
Continuous viable air monitoring

Viable microbial air sampling in cleanrooms and associated controlled environments

USP 797

 environmental viable airborne particle testing
Bioburden monitoring of medical device manufacturing environments
Microbial monitoring of aseptic manufacturing areas
Microbial monitoring of surgical facilities
Use with 

MiniCapt® Pro

 for a 

completely validated solution

A family of BioCapt and 

MiniCapt

 products that provide flexible monitoring options for isolators and other  applications including troubleshooting
This active air cleanroom microbial air sampler is EU GMP Annex 1 and ISO 14698:2003 compliant.
Remote Microbial Air Sampler: MiniCapt® Pro
Annex 1 compliant, remote Microbial Air Sampler with installation flexibility and easy integration into Environment Monitoring Systems.