ELECTRICAL CALIBRATION - ELECTRICAL FIELDS
Electromagnetic field calibration ensures stable and accurate operation of electrical equipment, avoiding risks such as risks to workers, economic losses, failure to meet safety standards, etc. ..
STANDARD UNITS
CLAMP METER
A clamp meter is an electrical test tool that combines a basic digital multimeter with a current sensor. Clamps measure current. Probes measure voltage. Having a hinged jaw integrated into an electrical meter allows technicians to clamp the jaws around a wire, cable, or another conductor at any point in an electrical system, then measure current
ELECTRICAL TESTING EQUIPMENT, INSULATION RESISTANCE
Insulation resistance testing puts a qualitative value on the condition of conductor insulation and the internal insulation of different pieces of electrical equipment. As an insulation resistance test begins, apply a dc voltage to the conductor or equipment under test. Some current flows out of the test equipment into the conductor and begins to charge the insulation.
 PROCESS CALIBRATION EQUIPMENT
Process Calibration Equipment refers to test equipment used to calibrate process instrumentation, particularly temperature, pressure, and process signals (ex. Pulse, 4-20 mA, 0-10 VDC). Where is process instrumentation used?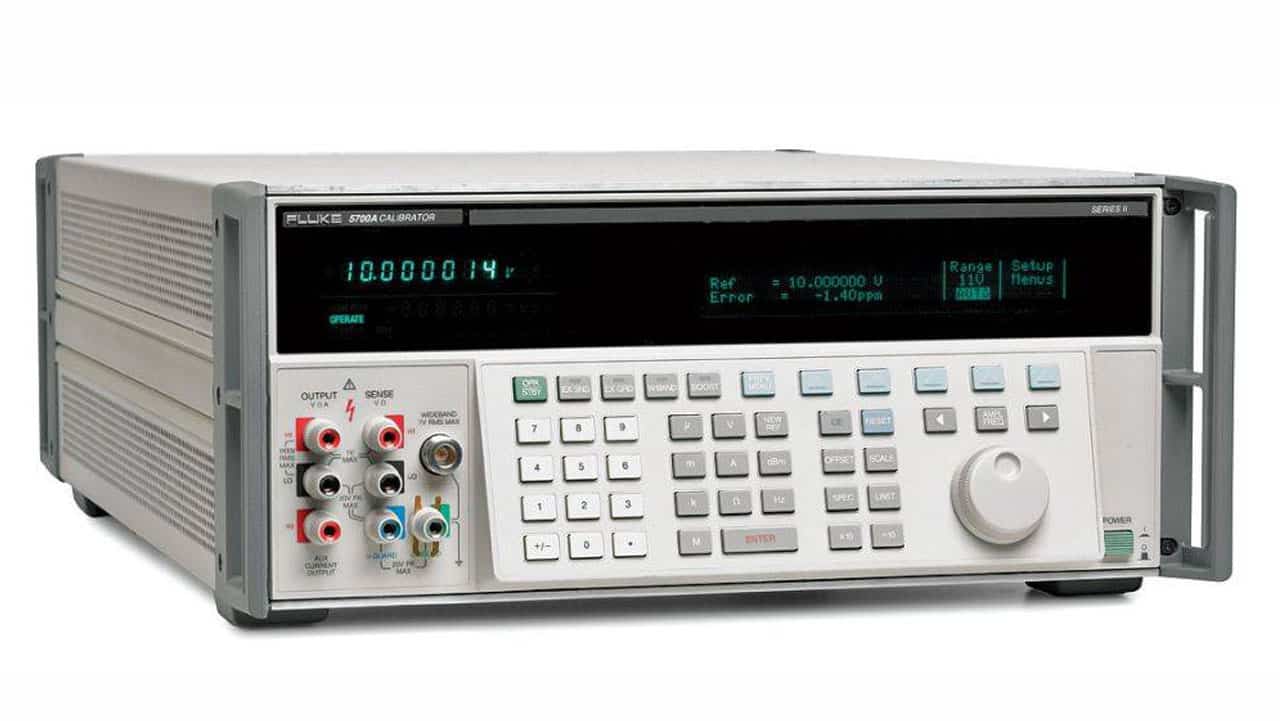 AC/DC POWER SOURCE
Basic AC/DC sources provided stable and reliable power along with common power measurement
DIGITAL MULTIMETER (DMM)
A digital multimeter is a test tool used to measure two or more electrical values—principally voltage (volts), current (amps) and resistance (ohms). It is a standard diagnostic tool for technicians in the electrical/electronic industries.
POWER QUALITY ANALYSIS AND MEASUREMENT POWER QUALITY
Power Quality Analysis and Measurement Power quality is commonly defined as the power grid's ability to supply a clean and stable power flow as a constantly available power supply. The power flow should have a pure sinusoidal waveform and it should remain within specified voltage and frequency tolerances.
PRECISION MULTIFUNCTION PROCESS CALIBRATOR
is an advanced device targeted to professionals. The unit features a large display with two rows of digits and is equipped with a large number of utilities and functions that make calibration easy and quick. The rugged body features large quick access function push buttons with clear markings on them.