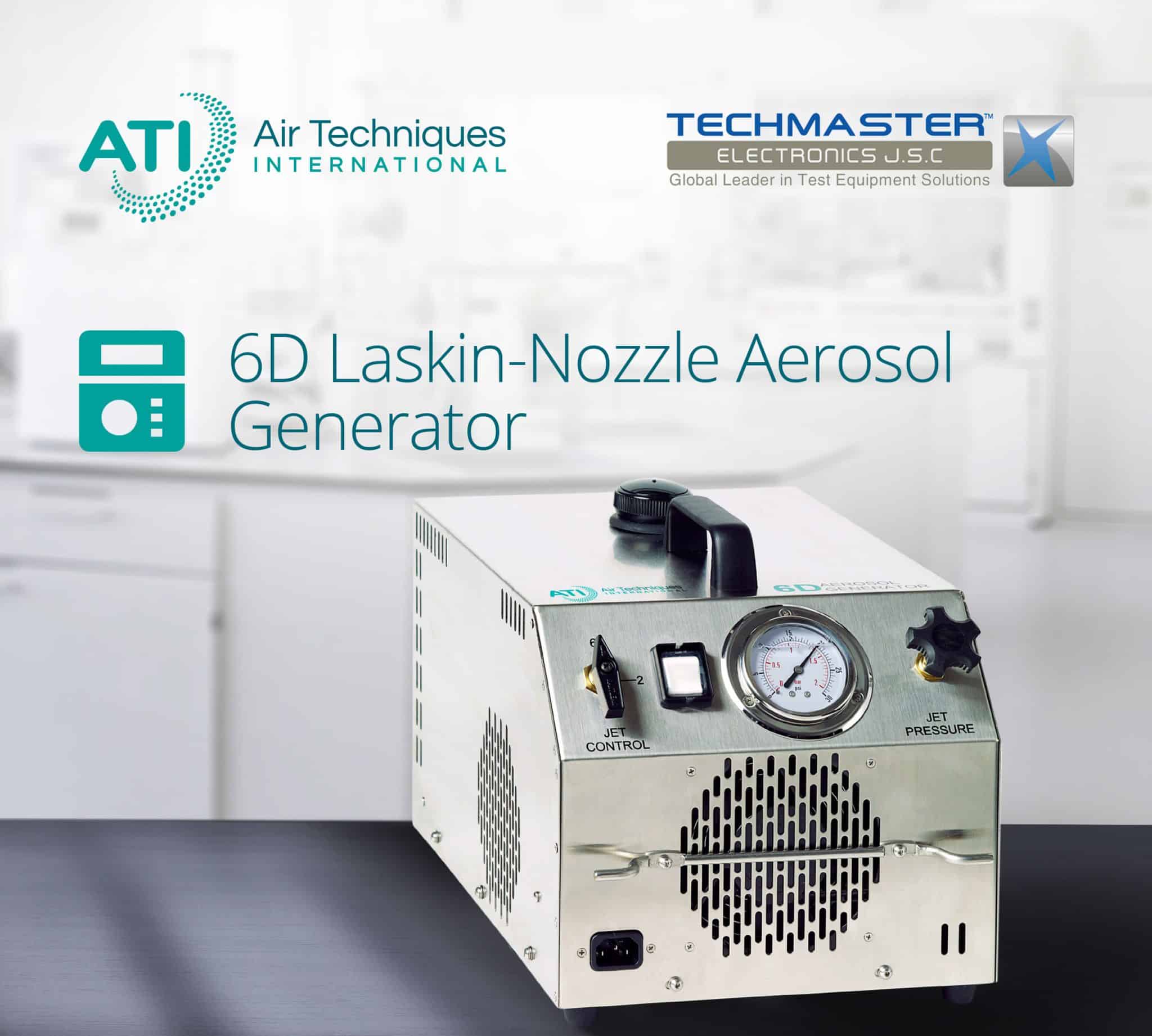 SPECIFICATIONS ATI 6D LASKIN-NOZZLE AEROSOL GENERATOR
Aerosol Output Range: 50 – 2,000 cfm
Aerosol Concentration: 100ug/l@200cfm / 10ug/l@2,000cfm
Generator Type: 2 or 6 Laskin Nozzle Jets (1/2 or 1-1/2 Nozzles)
Aerosol Type: Polydisperse (Cold)
Size: 14-1/2"L×10"W×9"H(37cmL×26cmW × 23cm H)
Weight: 34lbs (15kg)
Electrical: 110VAC/60 Hz or 220VAC/50Hz
Compressed Air: Not Required, On-Board, Integral Compressor
A tough, portable solution
The ATI 6D is a small, light, and rugged portable, self-contained Laskin-Nozzle aerosol generator. It is ideal for testing a wide variety of filter systems with airflows up to 2,000 cfm by generating a poly-dispersed, sub-micron aerosol. Applications include workstations, negative-pressure filtration units, biological safety cabinets, ceiling modules, and more.
The 6D can also be used for testing positive pressure systems using an optional hose adapter. On-site routine maintenance is easy. And its integrated compressor makes implementation simple -all you need is a power source.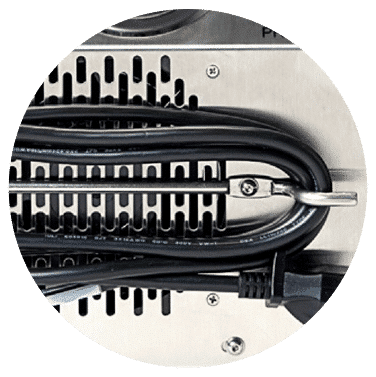 Performance Guaranteed
ATI 6D aerosol output is regulated with a standard issue calibrated pressure gauge; guaranteeing 20psi across the nozzle as specified in industry standards. The 6D complies with all applicable electrical and safety requirements and is supplied standard with the CE mark.
ATI 6D – Easy to use 
Integrated liquid fill sight glass, drain port, and power cord storage make operating, transporting, and storing the 6D simple and easy. Power Cord Storage Optional Hose Adaptor Kit A hose adaptor kit, used to introduce aerosol remotely, connects easily to the standard outlet using the sanitary flange or simple NPT connection.