Remote Particle Counter: IsoAir® Pro-Plus
0.3 – 25.0 µm; 1.0 CFM (28.3 LPM)
A compact, user-friendly variable channel remote particle counter. Designed for minimum downtime and multiple option flexibility.
Particle Measuring Systems (PMS) is proud to introduce the IsoAir Pro-Plus remote particle counter. This next generation in Contamination Control Strategy is a fixed environmental monitoring instrument that uses the latest technologies to simplify cleanroom monitoring into a flexible and powerful package that meets global regulations.
Data from the instrument can be incorporated into either Particle Measuring Systems' FacilityPro® Monitoring System or Facility Net
Read more
software, with the option of third-party communications via Modbus TCP/IP or optional PMS TCP/IP protocols.
The robust 316L stainless steel enclosure is liquid resistant with IP65 and NEMA 4X ratings. The quick release mounting bracket stores essential sensor data such as the IP address at the point of measurement, reducing the time and complexity of unit installation after calibration or servicing. The Isokinetic Sampling Probe (ISP) can be mounted directly to the inlet, extended from the particle sensor with rigid stainless steel tubing, or remotely positioned with flexible tubing in virtually any installation. This remote particle sensor is "plug-n-play" with no complex re-programming required.
The IsoAir Pro-Plus Remote Particle Counter has its own blower, eliminating the need for an external vacuum, and uses either 100 – 240 VAC or 24 VDC input power.
You choose the options your manufacturing requires:
Power supply
Wireless communications
Analog & Digital I/O
The following features come standard with the IsoAir Pro-Series Remote Particle Counter:
8 sample channels from 3 -25 µm (including 2-channel "Pharma Mode")
316L stainless steel enclosure with IP65 & NEMA 4X ratings
Resistant to Vaporized Hydrogen Peroxide (VHP)
Quick release mounting bracket stores sensor ID data for easy connection
Integrated HEPA filtered blower
Easily connect to PMS or third-party 

facility monitoring

 and compliant 

data management software

 systems
Global regulatory and ISO standard compliance
Highly regarded world-class 

PMS instrument service and support
Additionally, the IsoAir Pro-Plus is part of the PRO Series from PMS, a complete collection of contamination monitoring tools developed from a decades-long commitment to supporting pharmaceutical manufacturers. Use the IsoAir Pro-Plus together with other products in the PRO Series for total contamination control solution and the assurance of up to date compliance. The PRO Series helps you provide lifesaving and life changing solutions for your customers by supporting clean manufacturing.
Read more about the IsoAir Pro-Plus benefits and features below and explore what the new IsoAir Pro-Plus can do for you today!
IsoAir Pro Plus Manual
Get a Quick Quote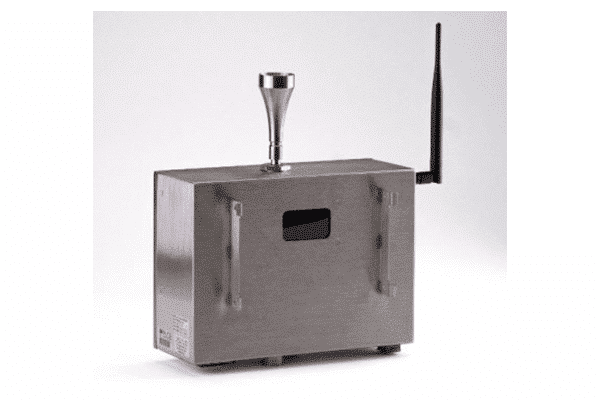 Features
VHP resistance
24 VDC and 100 – 240 VAC input power
2 – 8 selectable channel sizes and 2-channel Pharmaceutical mode
Flow rate of 1.0 CFM
IP65 and NEMA 4X rated 316L stainless steel enclosure
Built in blower with HEPA-filtered exhaust
Automatic shut-off for capped probe
Compliance with 

ISO 21501-4:2018

 and CE standards, optional 

ISO 17025 calibration

Two local LEDs for status and activity
Modbus TCP/IP or optional PMS TCP/IP communications
Optional digital output and analog inputs and outputs
Optional wireless communication
Benefit
Quick, real-time alerts of contamination issues
Effective component of a Contamination Control Strategy
Trustworthy with minimal risk of data loss, saving 3,000 samples to protect your data in the event of communications outage
Interfaces with Particle Measuring Systems' FacilityPro SCADA NG, Pharmaceutical Net Pro or Facility Net software for comprehensive data management
Improved connectivity and ease of use
Quick release mounting bracket simplifies the calibration and servicing process
Reduced installation time and reduced risk of errors with data saved in mounting bracket
Cost effective cleanroom monitoring: No central vacuum system required
Chemically resistant IP 65 and NEMA 4X rated enclosure
Durable laser diode reduces long-term maintenance time and costs
Flexibility on ISP mounting increases installation options and reduces installation costs
Applications
Particle monitoring system for Microelectronics and Pharmaceutical manufacturing areas
Isolator particle monitoring
Clean area remote particle monitoring
Aerospace and industrial applications

Facility Monitoring Systems (FMS)
Application Notes & Brochures
Lasair III Spare Parts and Accessories Catalog
Catalog of spare parts, sensors and optional accessories for the Lasair III airborne particle counter.
An Annex 1 compliant, compact, remote, VHP-resistant particle counter for an effective and flexible particle monitoring system.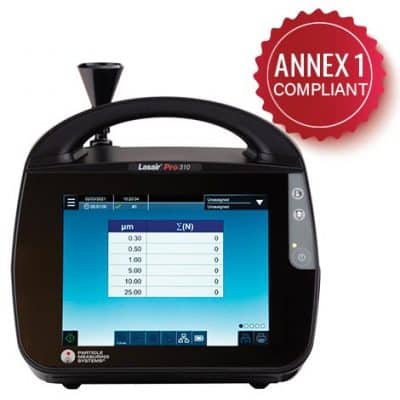 Designed for intuitive and reliable portable and remote airborne particle counting. Meets global regulatory requirements including Annex 1.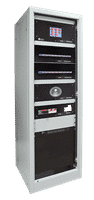 Facility Monitoring System (FMS): FacilityPro®
Facility Monitoring System with industrial control systems assures data integrity, process automation, simplicity of use, and data integration.
The Airnet II 4 Channel Particle Sensor meets the specifications of ISO 21501-4 and EU GMP Annex 1 to measure the size and number of particles suspended in the air for real-time monitoring of defect-causing particles.
Real-time particle monitoring gives quick notification of particle anomalies, detecting 0.3 and 5.0 µm for GMP and FDA compliance. 
Remote Air Sampler: MiniCapt®
An Annex 1 compliant, remote microbial air sampler uses a unique HEPA-filtered exhaust to reduce contaminate introduction to your cleanroom.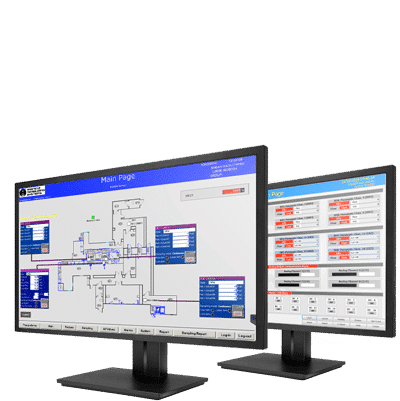 FacilityPro® Cleanroom Software by Particle Measuring Systems provides the interface, data management, and reporting for an environmental monitoring system…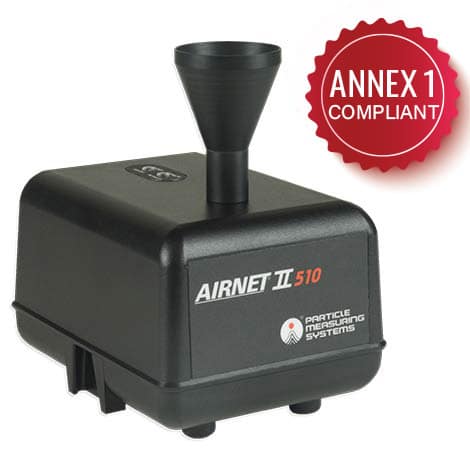 Airnet® II & IIs Particle Sensors (2 Channels)
The Airnet particle sensor meets the specifications of EU GMP Annex 1 and ISO 21501-4 to measure the size and number of particles suspended in the air for real-time monitoring of defect-causing particles.