Particle Monitoring Data Interpretation for Pharmaceuticals
Particle Counter Data Collection and Interpretation for Pharmaceutical Manufacturing
Cleanroom Facility Monitoring Systems (FMS) gather data from a variety of sensors, including particle monitors, microbial / viable monitors or environmental sensors. Once all the data is gathered it must be correctly interpreted for actionable insights.
This paper by Particle Measuring Systems PMS addresses how to set up the Facility Monitoring Systems FMS collection settings to support effective interpretation of the particle data to ensure effective cleanroom monitoring and particle management.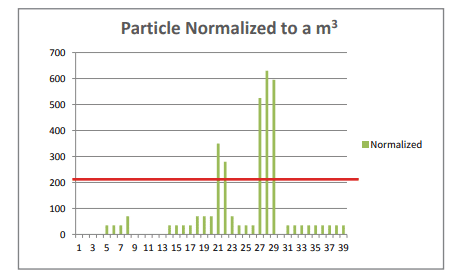 Complete the form to get the full paper.
Particle Measuring Systems has complete cleanroom contamination control solutions  including:
Contamination Control Advisory Services

PMS Cleanroom particle counters

 including 

portable/mobile

 and 

fixed/remote

Microbial Monitors

 including 

portable/mobile

, 

fixed/remote

, and 

single use

.

Data management software

 from Particle Measuring Systems