EU GMP Annex 1 – 2022
Environmental Monitoring Changes
If you missed the popular EU GMP Annex 1 webinar, watch it now on-demand.
In our first educational webinar since the release of Annex 1 2022, PMS has put two of our experts to the task of explaining the environmental monitoring requirements, providing practical solutions, and answering your questions about the finalized EU GMP Annex 1 regulation.
Annex 1 Insights & Updates
The European Commission released its long-awaited Annex 1 regulation in August 2022. Our experts have reviewed this document carefully and have shared their insights with you.
Read our latest Annex 1 Application Note by clicking the title below:
Validation and Qualification Approach Outlined in New Annex 1 Revision
Below are some videos Particle Measuring Systems' experts have created on single topics covered by Annex 1:
Scroll down for more of our Annex 1 compliant viable nonviable instruments and data management solutions.
In this interview, Mark Hallworth, Sr. GMP Scientist, Particle Measuring Systems, discusses the new EU GMP Annex 1 release. Topics discussed include Annex 1's history, timing, changes, and next steps.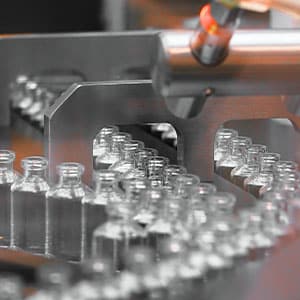 Annex 1 2022 Comparison to Previous Version
Application Note
Read more >
Review of Annex 1 2022
Application Note
Read more >
Microbial Control and Monitoring in Aseptic Processing Cleanrooms
Application Note
Read more >
Risk Assessment as A Process Quality Assurance Tool
Application Note
Read more >
Effective Risk Assessment in Pharmaceutical: Steps to Ensure a Successful Audit
Application Note
Read more >
Manage Your Risk: Monitoring the Environment of Aseptic Processes
Application Note
Read more >
Manage Your Risk: Monitoring the Environment of Aseptic Processes
Application Note
Read more >
Quality by Design and Single-Use Air Sampling Approaches
Application Note
Read more >
Contamination Control Products