Airborne Particle Counter: Lasair® Pro
Innovative new portable particle counter meeting all regulatory requirements.
Sensitivity range: 0.3 – 25 µm
Particle Measuring Systems (PMS) is proud to present the latest in their flagship line of Lasair airborne particle counters. The Lasair Pro supports a complete contamination control solution including clean area monitoring (portable and remote) while meeting global requirements for data integrity. Designed for intuitive and reliable aerosol particle counting, this newest addition to the PMS fleet supports a variety of applications while meeting international cleanroom certification standards in the newly released EU GMP Annex 1.
Designed to be easy to use, the multi-gesture touch screen interface and intuitive menu guide you through logical navigation and provides
Read more
effortless learning and simple configuration. Additionally, it was specifically engineered for use where sanitization is required; the exterior of the Lasair Pro airborne particle counter can be easily cleaned using a wide variety of disinfectants and cleaning agents.
The Lasair Pro is highly adaptable, allowing you to program and manage all sampling activities locally or remotely. The unit can store up to 10,000 data samples and the collected data is securely saved and transferred meeting data integrity-related standards such as FDA 21 CFR Part 11 and EU GMP Annex 11. Additionally, you can securely configure up to 100 users on each instrument or use the NFC card capabilities for unlimited users.
Additionally, the Lasair Pro is part of the PRO Series from PMS, a complete collection of contamination monitoring tools developed from a decades-long commitment to supporting pharmaceutical manufacturers. Use the Lasair Pro together with other products in the PRO Series for a total contamination control solution and the assurance of up-to-date compliance. The PRO Series helps you provide lifesaving and life-changing solutions for your customers by supporting clean manufacturing.
Read more about the Lasair Pro benefits and features below and explore what the new Lasair Pro can do for you today!
Download Manual
Request a Quote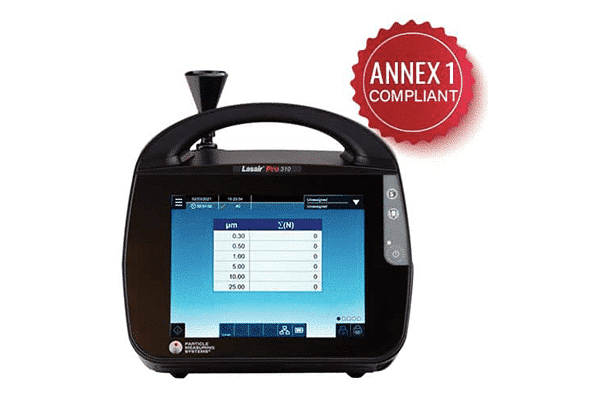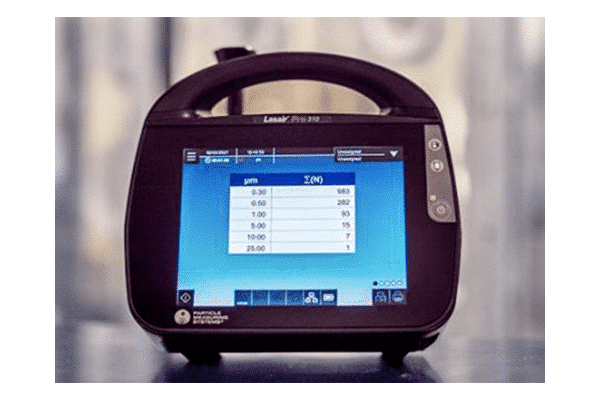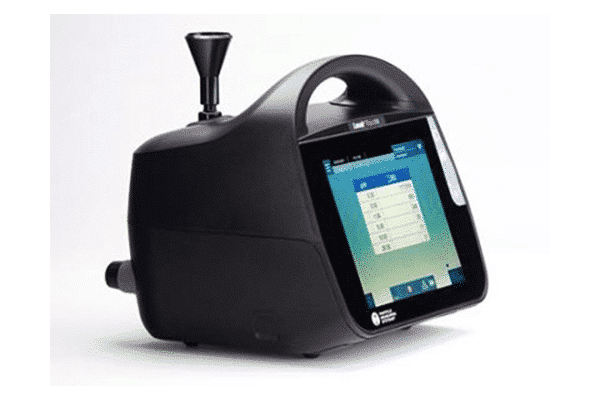 Features
8.4-inch SVGA color touchscreen compatible with gloves

21 CFR Part 11

 compliant audit trail with 20,000 recorded activities
Up to 100 configurable users with three (3) privilege groups (administrator, supervisor, operator)
Up to 1,000 configurable locations organized by area, room, and location hierarchy
Up to 100 configurable recipes
Rechargable lithium ion batteries for portable use
Optional thermal printer

EU GMP Annex 1

 compliant
Benefits
Portable, continuous operation
Easy to clean polycarbonate exterior
Reduced operator errors with pre-set recipes
Unlimited users and recipes configurable with NFC access cards
Long term data storage and analysis capabilities with 

Pharmaceutical Net Pro software

.
VHP-resistant enclosure and HEPA-filtered exhaust
Audit trail meets latest data integrity requirements
Comprehensive validation manual (optional)
Applications
Use with 

FacilityPro Environmental Monitoring Systems

 or 

Facility/Pharmaceutical Net Monitoring Software

.
Cleanroom monitoring
Facility certification for 

ISO 14644-1:2015

, 

EU GMP Annex 1

, China GMP, FS 209E
Trend analysis
Statistical process control
Troubleshooting particle excursions
Manifold compatible
Portable or remote/fixed use
FAQs
How do I program a recipe and assign it to a location using the Lasair® Pro Aerosol Particle Counter? >
Submit A Question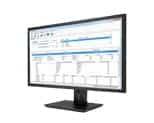 DataAnalyst Software
DataAnalyst allows for downloading, archiving, and reporting for full compliance with all secure data transfer requirements.Reports can be generated to meet industry requirements and configured to include raw data, tabular data, and statistical and graphical formats.
Spare Lithium Battery
The Spare Lithium Battery is to keep on hand for replacement power as needed. Also available as a four-pack.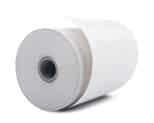 Printer Paper
Printer Paper is for use with standard printers, as well as for cleanroom-appropriate devices.
Hand-Held Isokenetic Sampling Probe
The Hand-Held Isokenetic Sampling Probe works in conjunction with a 1CFM LASAIR III Particle Counter isokinetic in 90FPM airflow.
High-Pressure Diffuser
The High-Pressure Diffuser lets you count particles in high-pressure gas lines by taking gas at pressures between 40 and 100psi and reducing it to a level acceptable to particle counters designed for atmospheric pressure.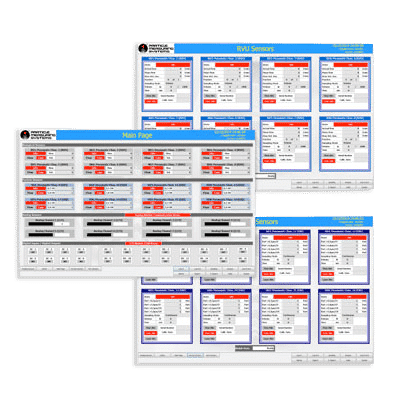 Pharmaceutical Net Pro: Environmental Monitoring Software
Pharmaceutical Net Pro environmental monitoring software provides monitoring, reporting and management tool that delivers high reliability and data integrity.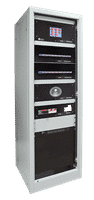 Facility Monitoring System (FMS): FacilityPro®
Facility Monitoring System with industrial control systems assures data integrity, process automation, simplicity of use, and data integration.
DataAnalyst Particle Counter Software
DataAnalyst Software helps you understand the data coming from your particle counter for an easy and low-cost way to effectively manage data, including maintaining electronic records.
An Annex 1 compliant, compact, remote, VHP-resistant particle counter for an effective and flexible particle monitoring system.