Height gauge is a commonly used device for measuring in machine parts and mold processing industries. Height gauge calibration will help detect deviations early for timely correction, contributing to ensuring the correct operation of the device.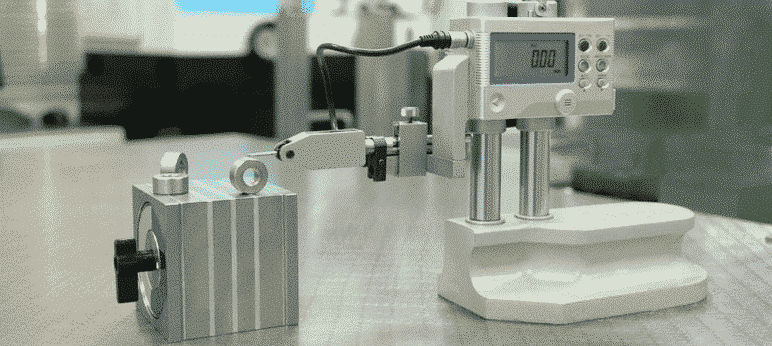 1. Introduction
The height gauge has a vertical structure to serve the requirements of measuring the height of various materials. The height gauge is divided into 3 types: electronic height gauge, mechanical height gauge, watch height gauge. In particular, the electronic height gauge is a device that is being favored by its superiority because it is equipped with an LCD screen that helps to set up and display the results clearly, convenient for reading the results of the user. .
2. Height gauge calibration process
2.1. Why should we calibrate the height gauge?
Height gauge is important in ensuring output quality for products in mechanical processing. Therefore, calibrating this equipment is an extremely necessary thing to ensure the stability and accuracy of the related operations. In addition, the calibration also helps to detect equipment failures (if any) early for timely correction and repair.
2.2 Calibration Operations
To be able to assess the status of the height gauge the most accurately and effectively. Height gauge calibration will be proceeded through the following calibration operations:
Technical inspection
Measurement inspection
2.3 Standard and supporting device
Gauge Block Set grade 0, 1 or 2 with accuracy better than 3 times of UUT or Caliper Checker with accuracy better than 3 times of UUT (optional standard for method 2)
Surface plate
Dial test indicator, resolution 0.001mm or better
Cleaning materials: Alcohol, lint-free cloth, gloves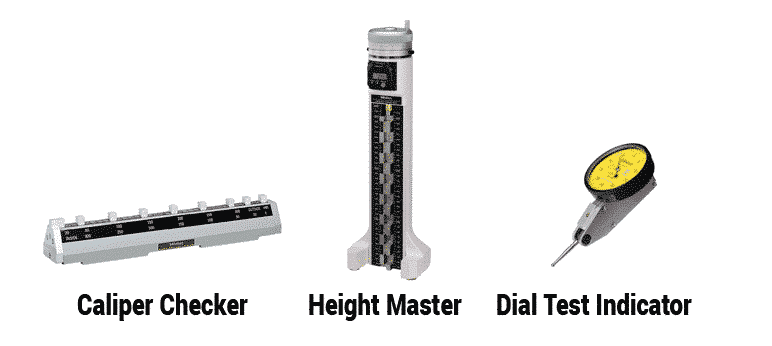 2.4 Environment conditions
Temperature:

(19 ± 2)ºC

Relative Humidity

: (20 ÷ 65)%RH
Note: environment conditions above apply for Techmaster inhouse laboratories. Outside this bound conditions will be considered with customer for uncertainty and measurement results.
2.5 Preparation
Check measuring surface and base of UUT for nicks and burrs and remove as necessary.
Place all Gage Blocks, Caliper checker near the UUT and allow them to stabilize for appropriate time based on manufacturer's instructions.
Clean the test area on surface plate, clean probe tip of dial test indicator.
Clamp dial test indicator on measuring part of height gauge.
Technician must be familiar with calibration techniques and the operator manual of the UUT being calibrated.
Gage Blocks can be used individually or wrung together to form desired lengths to calibrate the UUT.
2.6 Perform
2.6.1 Method 1: Using Gauge Block
For digimatic, dial and vernier height gauge, these type of height gauge need dial test for constant measuring force when calibrated.
Place a block gauge size 5~25mm on surface plate, contact probe tip of dial test indicator to block surface. Probe tip should be preload on surface of block about 10~20 divisions, angle between probe tip and block surface should not larger than 10º. Set zero on dial test indicator, set reference value for UUT. If UUT don't have reference setting function, then set zero for UUT, and add value of block size to reading of UUT.
Select the Gage Block size corresponding to 25% of UUT full scale.
Raise the UUT measuring face and install Gage block.
Bring the UUT face into contact with the Gage Block, until dial reading on dial test indicator reached 0.
Record reading value on UUT, plus reading value with the initial block gauge.
Repeat for block size 50%, 75% and 95% of UUT Range.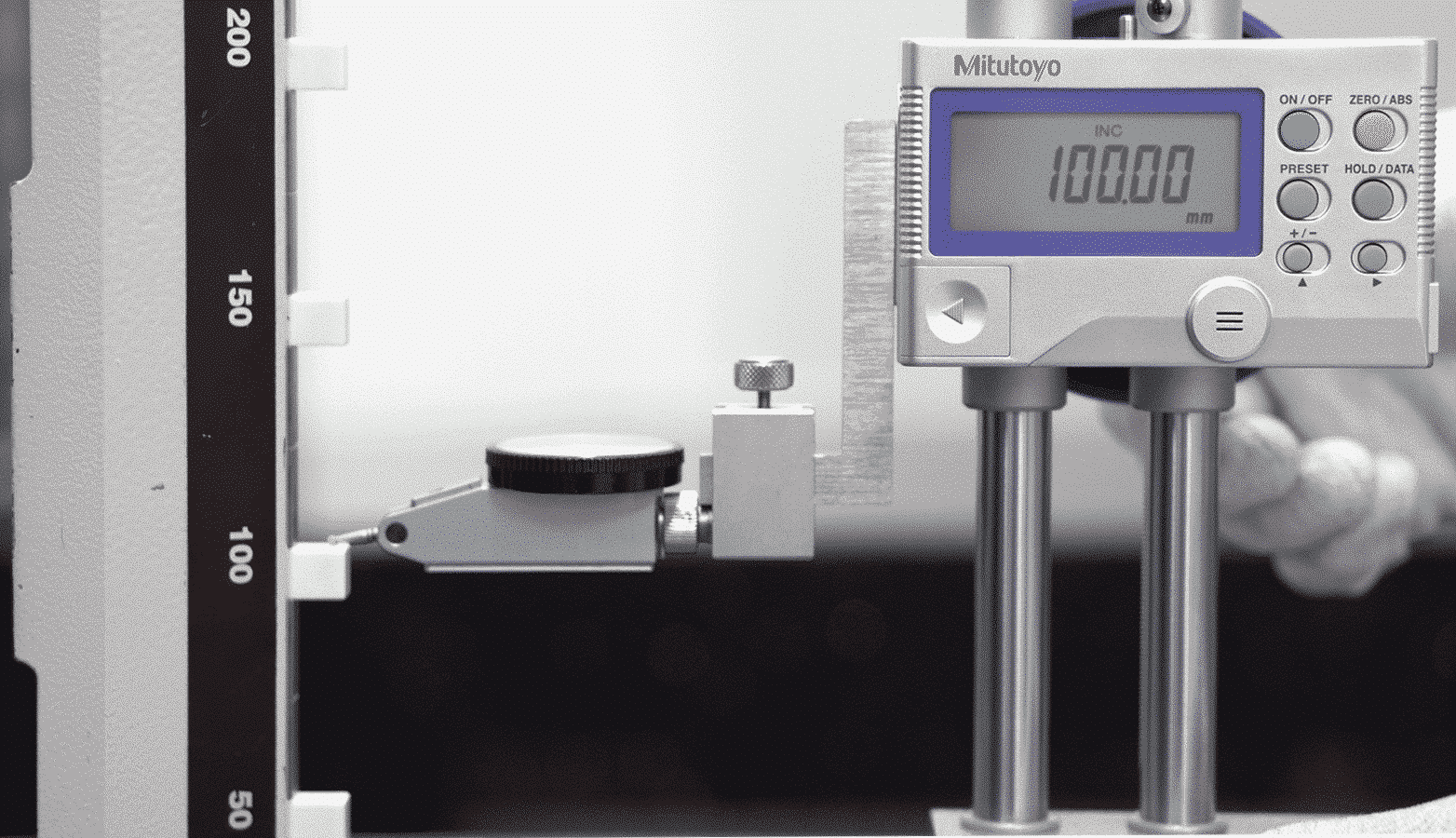 2.6.2 Method 2: Using Caliper Checker
Incase using caliper checker, stand up caliper checker on surface plate
Set reference or zero on UUT at position as low as possible of block face on caliper checker. If set zero then UUT reading value should added this position value of caliper checker.
Repeat same all steps as gauge block.
Note that height gauge base can be move a little distance, beware while raising probe tip non impacting to bottom face of next block.
Electronic height gauge has internal measuring force and no need dial test indicator for constant force.
Set zero on initial block, by Zero function of machine. Change to target height ( block, caliper checker) and measuring at appropriate 25%, 50%, 75% and 95% (or 100%) of UUT range, and record values.
3. Tolerance
Customer required tolerances are to be used for all calibrations unless otherwise noted.
If the customer does not supply instrument tolerances then manufacturing specifications or other approved sources are to be used as the default tolerance.
If not, non-judgement results will be applied.