When it comes to measuring air velocity, wind speed measuring devices, known as anemometer, are indispensable tools across various fields, from weather forecasting to renewable energy and maritime applications. This article will introduce the top anemometers, crucial tools for measuring, monitoring, and evaluating wind speed, along with their significant applications. Let's explore this topic with Techmaster!
What is anemometer?
A wind speed measuring device (anemometers) is a specialized tool used to measure and record the velocity of air currents. These devices find applications across various fields, including meteorology, environmental monitoring, energy, maritime activities, and construction, providing crucial information about current wind conditions. These instruments utilize different sensors and technologies to deliver accurate wind speed measurements, assisting experts and researchers in monitoring and predicting changes in wind environments.
Classification
Hot wire probe
Wire-type with Hot-wire sensor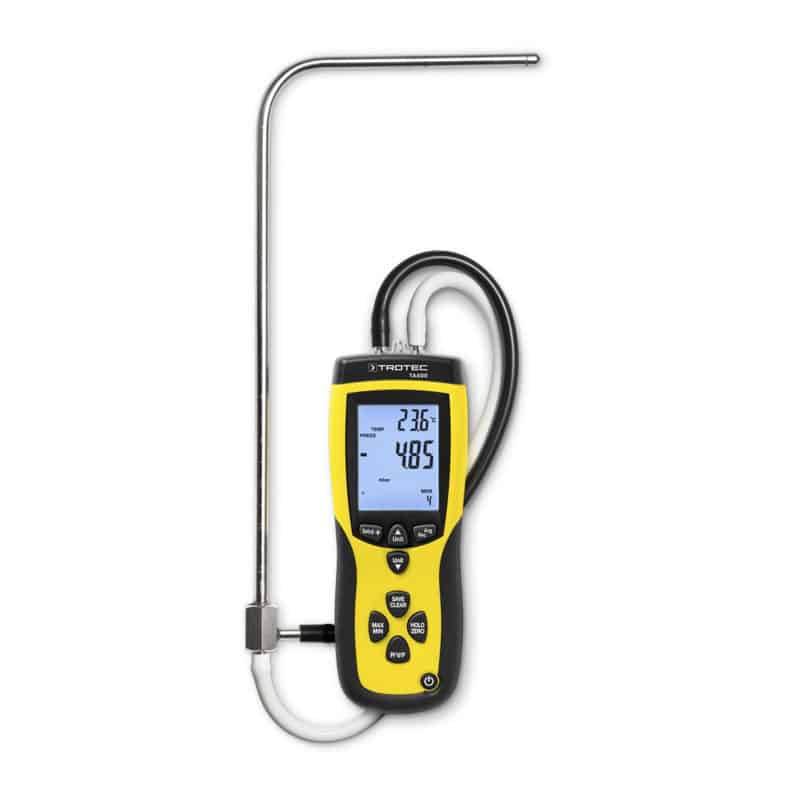 Pitot tube
Pitot Tube-type
Applications
Anemometers have numerous important applications in various fields.
Weather Industry: They assist in monitoring and predicting weather conditions, especially storms and tornadoes.
Energy Sector: They are used to measure wind speed and estimate the electricity output from wind turbines.
Maritime: They help ships and boats monitor and assess the risks of strong winds.
Construction: These devices can be used to ensure safety at tall construction sites or in areas prone to strong winds.
Furthermore, other applications include testing the performance of ventilation systems, environmental monitoring, scientific research, and more.
1. Testo

420

 Volume Flow Hood
Testo was established in the Black Forest region of Southern Germany in 1957. Their first product was an electric thermometer. Fast forward 60 years, Testo is now a market leader across all continents, with a diverse customer base ranging from local businesses to global pharmaceutical corporations. The common thread among them is the need to make critical decisions in their daily work.
One noteworthy product in Testo's lineup of Anemometer devices is the Testo 420. This specialized tool is designed to measure and assess wind speed and airflow in industrial and HVAC applications.
With the ability to measure volume flow, temperature, and relative humidity, the Testo 420 provides high precision and utility for users. The device features a lightweight design, convenient handle, and a tilted screen, making it user-friendly. It also has the capability to directly record data onto its 2GB onboard memory. Data recorded can be easily transferred to a computer via the micro-USB port. Of particular note, the device calculates the total volume flow in CFM, enabling effective monitoring of airflow. Testo 420 is an essential tool for weather measurement experts, ventilation system managers, and related applications.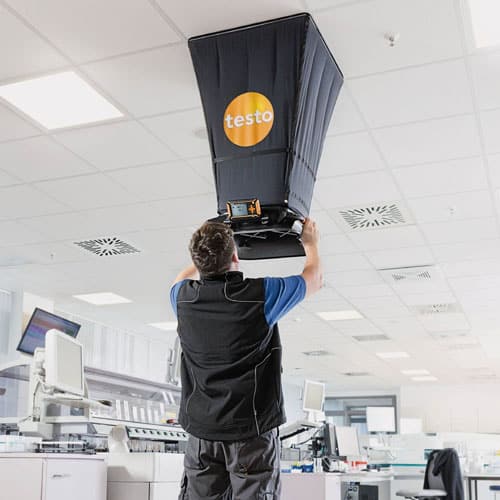 2. KIMO DBM620 Air Flow Meter
Kimo Instruments is a leading provider of industrial measurement tools in India. Established in 1997/98, Kimo has been supplying various measurement tools and testing equipment to different industries. They proudly assert that each Kimo product adheres to industry standards and carries ISO 9000 certification. Therefore, Kimo can offer high-quality measuring instruments to meet customer requirements.
The Kimo DBM620 air velocity and flow measuring device is a high-precision instrument designed to provide accurate information about airspeed and flow. With its high level of accuracy, this device is an ideal tool for HVAC applications, industrial manufacturing, and environmental monitoring. It has the capability to log data over time, featuring an easy-to-read display for user convenience, making monitoring and configuration straightforward. Notable features include "Air Changes Per Hour" (ACPH) data, the SmartKap application for easy data reading and export, a lightweight and compact design, as well as the ability to switch between various probe configurations and functions such as automatic pressure with Pitot tube accessories.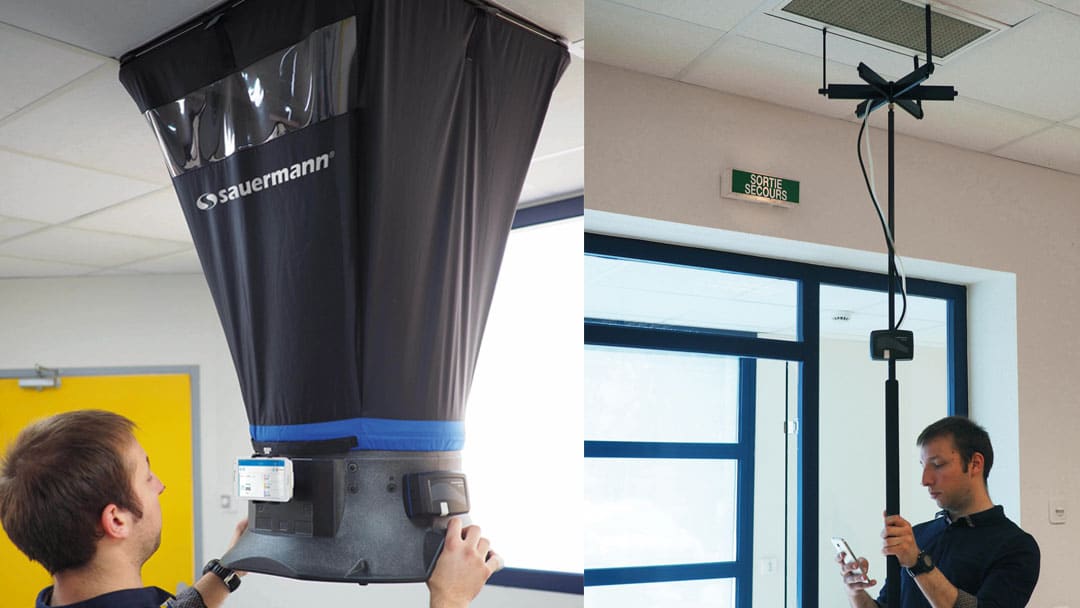 3. Kanomax 6501-0G Climomaster Anemometer
Kanomax is a trusted brand in the field of measurement, specializing in providing high-quality measurement solutions. The brand focuses on developing cutting-edge technology to enhance human development and well-being in the fields of the environment, health, and energy. With 60 years of experience and accumulated knowledge, Kanomax has built a network and set global leadership goals in the specialized markets they serve.
The Kanomax 6501-0G is an advanced anemometer that offers versatile measurement capabilities and integrates various essential parameters such as wind speed, temperature, humidity, and atmospheric pressure. This makes it an ideal tool for various applications, including HVAC system testing, environmental management, and industrial process monitoring.
The device is designed with a user-friendly interface and data logging capability, making it easy for users to collect and analyze crucial wind speed information. Key features include the ability to store up to 20,000 data points, optional software for data analysis on a computer, automatic atmospheric pressure compensation, and calibration cycle monitoring, creating a powerful and versatile wind speed measuring tool.
4. Extech AN320 Anemometer – Psychrometer (Large Vane CFM/CMM,CO2)
Extech Instruments, established since 1971, is a reputable brand in the field of measurement and testing tools for professionals, craftsmen, and DIY enthusiasts. With over 50 years of experience, Extech has become one of the world's leading manufacturers of high-quality and unique handheld measuring tools. This brand is trusted by experts and has a widespread distribution network globally.
The Extech AN320 is a versatile device with the ability to measure wind speed, air flow, temperature, humidity, dew point, and CO₂ concentration. This device is accurate and suitable for various fields, including HVAC, manufacturing, and engineering.
The Extech AN320 can measure wind speeds of up to 30 m/s and air flow from 0 to 99999 CFM/CMM, providing reliable information. It is also equipped with a 10cm fan blade for more accurate measurements over larger ranges, and features such as Min/Max/Hold and an automatic power-off mode to save battery life and extend the device's lifespan. The included accessories allow for an expanded range of wind speed measurements, making the AN320 a versatile and useful tool for many applications.
5. Lutron LM-8010 Anemometer 5-in-1
Lutron Electronic Enterprise Co., Ltd., established since 1976, is a leading manufacturer in Taiwan specializing in Measurement and Testing Equipment. With over 40 years of experience, Lutron has built a reputation for high-quality products and significant research and development capabilities. The company holds ISO 9001 certification, demonstrating its commitment to meeting and exceeding quality requirements.
The Lutron LM-8010 is a versatile 5-in-1 multifunctional measuring device that integrates several essential functions, including measuring wind speed, air flow, humidity, temperature, and light intensity. With its lightweight design, compact size, and wrist strap, the LM-8010 is particularly convenient for one-handed use.
The device is equipped with high-quality light and humidity sensors while also offering highly accurate airspeed measurements. It includes useful features such as Max/Min value memory, multi-channel displays for measured values, and the ability to select airspeed measurement units. The combination of features and intelligent design makes the LM-8010 an outstanding tool for environmental measurement and monitoring.
6. Total Meter HT-9829 CFM/CMM Hotwire Anemometer
Total Meter HT-9829 is an advanced wind speed meter with hot wire precision sensor technology; Designed to accurately measure the speed of air flow. With the ability to measure both CFM and CMM; This meter meets many different measurement units, suitable for all applications. Easy-to-use interface and LCD screen display wind speed and air temperature or CFM/CMM and temperature; helps users easily monitor and record measurement results. With its ultra-standard probe, this device is suitable for measuring in tight spaces or special applications.
The Max/Min value measurement feature and the ability to convert wind speed units make the HT-9829 an optimal tool for evaluating ventilation systems, air conditioning and many other industrial applications.
7. Chauvin Arnoux CA 1227 Thermo-Anemometer
The Chauvin Arnoux CA 1227 is a powerful wind speed and ambient temperature measuring device. Equipped with a wide screen with backlight; helps users easily measure air velocity and flow rate in field applications. The meter provides many useful functions such as recording Min, Max, Average, MAP and Hold features, along with extensive recording capabilities. The machine is equipped with a cone-shaped head for direct flow rate measurement. Data transfer software is available free of charge for data viewing, machine configuration, remote display, and automatic report generation.
CA 1227 is capable of measuring air speeds from 0.5 to 27m/s; Displays air speed in m/s and km/h or fpm and mph. The machine allows data transfer via PC via Bluetooth link or USB cable. Data transfer software allows device configuration and recovery of recorded data. This is a versatile and convenient tool for wind speed and temperature measurement applications.
8. Davis Instruments 271
Measuring equipment with high durability; Helps users feel secure when using in different weather conditions. It integrates an LED screen, sapphire bearings; and infrared rotation sensor to reduce friction. The front panel button allows easy switching between measurement units such as ft/min, m/s, mph and knots. Compact design, convenient for carrying and storing.
With four switchable scales; Davis Instruments 271 offers versatility for various applications. Notable features of the device include: air velocity accuracy of 3% or 10 ft/min (whichever is greater); air velocity resolution of 10 ft/min (0.1 m/s, 0.1 mph, 0.1 knots); and does not support data logging.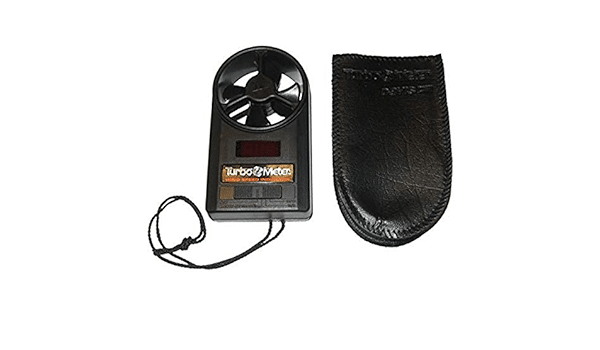 9. Kestrel 5500
The Kestrel 5500 Pocket Weather Tracker LiNK is a complete weather measuring device; Provides accurate and instant measurement of wind speed, temperature, humidity, atmospheric pressure; and many other derived functions. Notably, the Kestrel 5500 also integrates a digital compass; helps you monitor and record wind direction along with wind speed. Wind direction is displayed in degrees and principal bearing points. This makes the Kestrel 5500 an indispensable choice for anyone who needs to understand the effects of cross, opposite and trailing winds. The Kestrel 5500 also calculates and records more than 10,000 time-stamped data sets.
10. Vaisala
Vaisala is a world leader in weather, environmental and industrial measurement headquartered in Vantaa, Finland. Vaisala's origins date back to the 1930s; when Professor Vilho Väisälä, founder and longtime CEO of Vaisala; Invented some operating principles of radio probes. Based on over 80 years of experience; Vaisala is now a trusted partner to customers worldwide; offers a full range of advanced observation and measurement products and services.
Vaisala WAA151 is a sensor – measuring wind speed with fast response. This device uses three lightweight rotors; and a rotating wind shear disc to provide accurate and reliable wind speed measurement; with operating range up to 75 m/s. The sensor provides a pulse output that is proportional to the wind speed; helps monitor and measure a range of wind-related environmental parameters.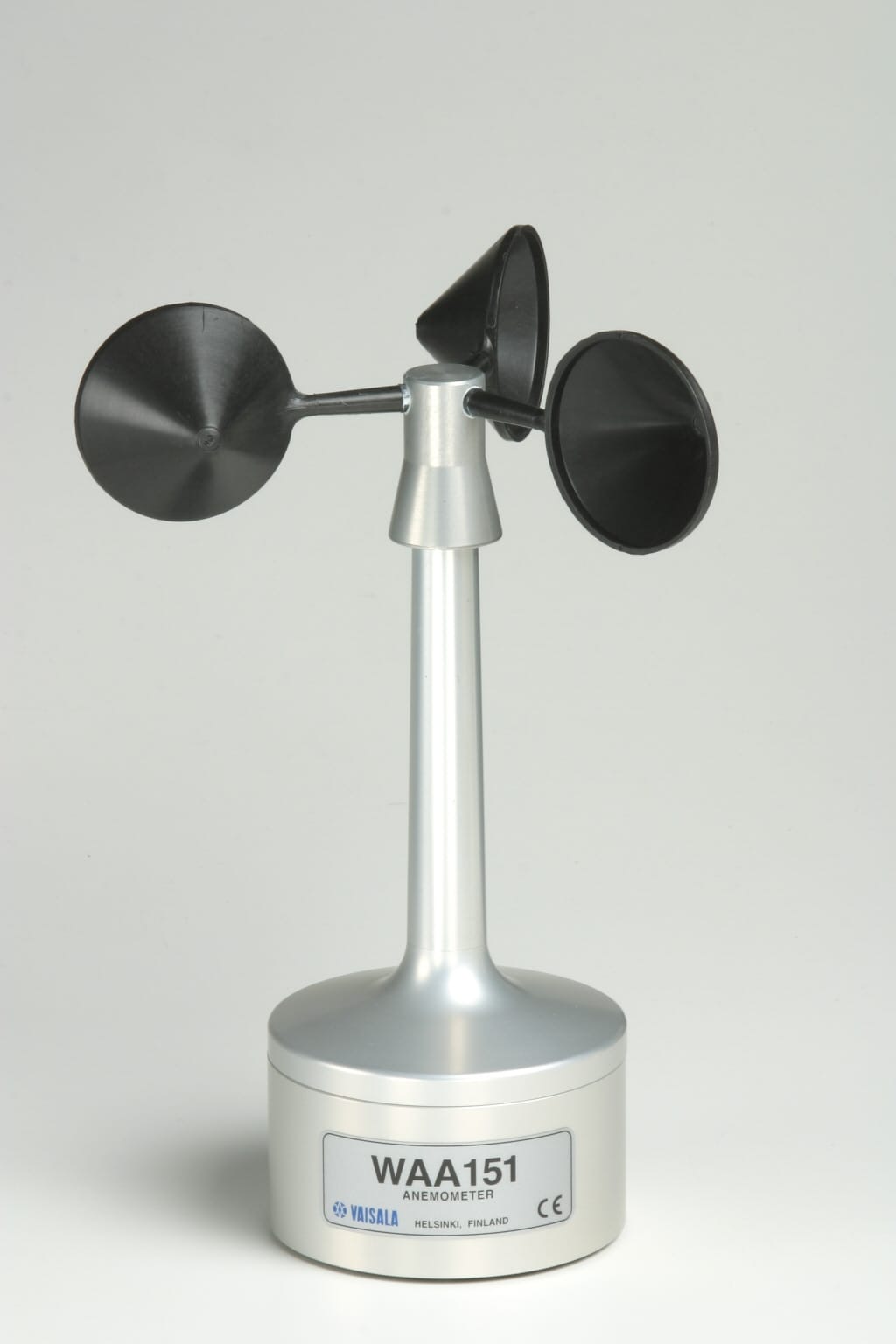 As seen, wind speed measurement equipment plays an important role in many fields; from weather forecasting to the energy and maritime industries. This diversity provides rich choices for professionals and consumers. Whether you are a scientist, engineer, or outdoor sports enthusiast; Choosing the right device can optimize your work; and provides important information about wind speed. Hopefully this article has helped you better understand the top options; and application of wind speed measurement equipment.