Portable Particle Counter: Lasair® III
Proven reliability – Meets regulatory requirements – Built to last
Array
Sets the standard for portable aerosol particle counters and meets the requirements of ISO 14644-1:2015 and ISO 21501-4.
The Lasair III Aerosol Portable Particle Counter is designed for cleanrooms with your unique needs in mind. It sets the standard for portable aerosol particle counters in highly regulated environments, so you can make sure your environment is clean.
It can be used for both remote and mobile routine cleanroom monitoring. We know the requirements and we've done the calculations for you; cleanroom certification results are available through a local printout, downloadable via USB in a secure format, or through the use of external software packages, such as DataAnalyst, FacilityNet or FacilityNet Pharma Software.
Read more
Power is provided to the unit through the use of the on-board, hot-swappable batteries. Power can also be provided through the use of an external AC power source, which can simultaneously power the unit and charge the on-board batteries.
The Lasair III Portable Particle Counter accepts inputs from a wide range of environmental sensors through the four built-in 4-20 mA inputs. Wireless network communications are made easy with an externally mounted wireless adapter, simplifying communications with network systems.
Download Spec Sheet
Request a Quote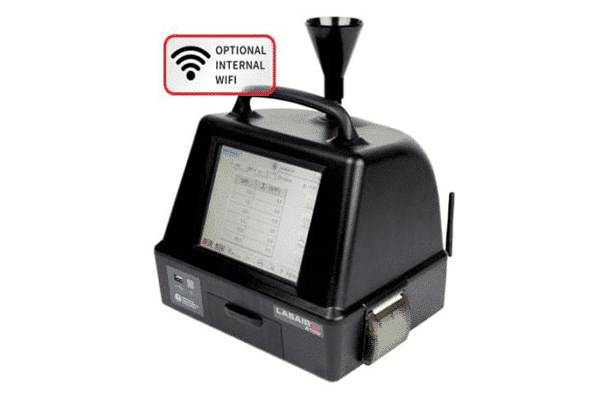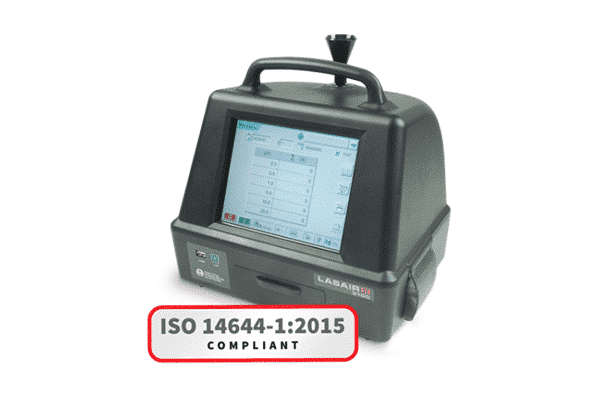 Features
100 LPM, 50 LPM, or 1 CFM flow rates available
100 LPM flow samples 1 m3 in 10 minutes
ISO 21501-4 compliant with a built-in pulse height analyzer (PHA). Available with ISO 17025 calibration certificate. (Optional)
Large, 8.4 inch 

IR touchscreen

 can be used when wearing gloves for simplified use
Calculates and creates reports for ISO 14644-1:1999, ISO 14644-1:2015, 

EU GMP Annex 1

, China GMP, and FS 209E
Access via a Web browser
Compatible with common cleanroom cleaning chemicals
Choose from 12 languages for display and printout
EU GMP Annex 1 and IS
Benefits
Comprehensive validation manual makes it easy to meet pharmaceutical regulatory requirements
Operates in cleanrooms via a web browser: Set up, sample, display, print, download data
Removable 

batteries

 with optional external charger for continuous mobile use
Pre-configured 

cleanroom sampling recipes

 to reduce operator errors
Long-term data archiving with 

DataAnalyst software

Local printout for immediate hardcopy results
USB electronic printouts for long term storage
WiFi communication for easier data transfer and instrument control (optional)
CSV file download for easy data integration
Interactive software steps the user through the 

ISO 14644-1

, EU GMP Annex 1, China GMP and FS 209E room certification process
Up to 32 customizable alarm comments for easier cleanroom problem identification
Modbus TCP/IP communication protocol for a wider integration with third party monitoring systems
Large IR touchscreen for simplified use
Quiet pump improves work environment
21 CFR Part 11 compliant download
Applications
Cleanroom monitoring
Facility certification for ISO 14644-1:1999 & 2015, EU GMP, China GMP, FS 209E
Trend analysis
Statistical process control
Troubleshooting particle excursions
Manifold compatible
Portable or dedicated use

Compressed Gas Monitoring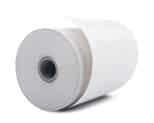 Printer Paper
Printer Paper is for use with standard printers, as well as for cleanroom-appropriate devices.
Spare Lithium Battery
The Spare Lithium Battery is to keep on hand for replacement power as needed. Also available as a four-pack.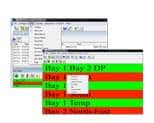 Facility Net
Facility Net Software provides a solution for comprehensive environmental monitoring, including a real-time and historical data display. Compatible with Particle Measuring Systems particle counters and molecular contamination monitors, as well as various third-party products.
High-Pressure Diffuser (0.1 CFM)
The High-Pressure Diffuser lets you count particles in high-pressure gas lines by taking gas at pressures between 40 and 100psi and reducing it to a level acceptable to particle counters designed for atmospheric pressure.
Hand-Held Isokenetic Sampling Probe
The Hand-Held Isokenetic Sampling Probe works in conjunction with a 1CFM LASAIR III Particle Counter isokinetic in 90FPM airflow.
The only true .1 micron particle counter, providing real-time measurement of yield-impacting cleanroom particles with three configurations.