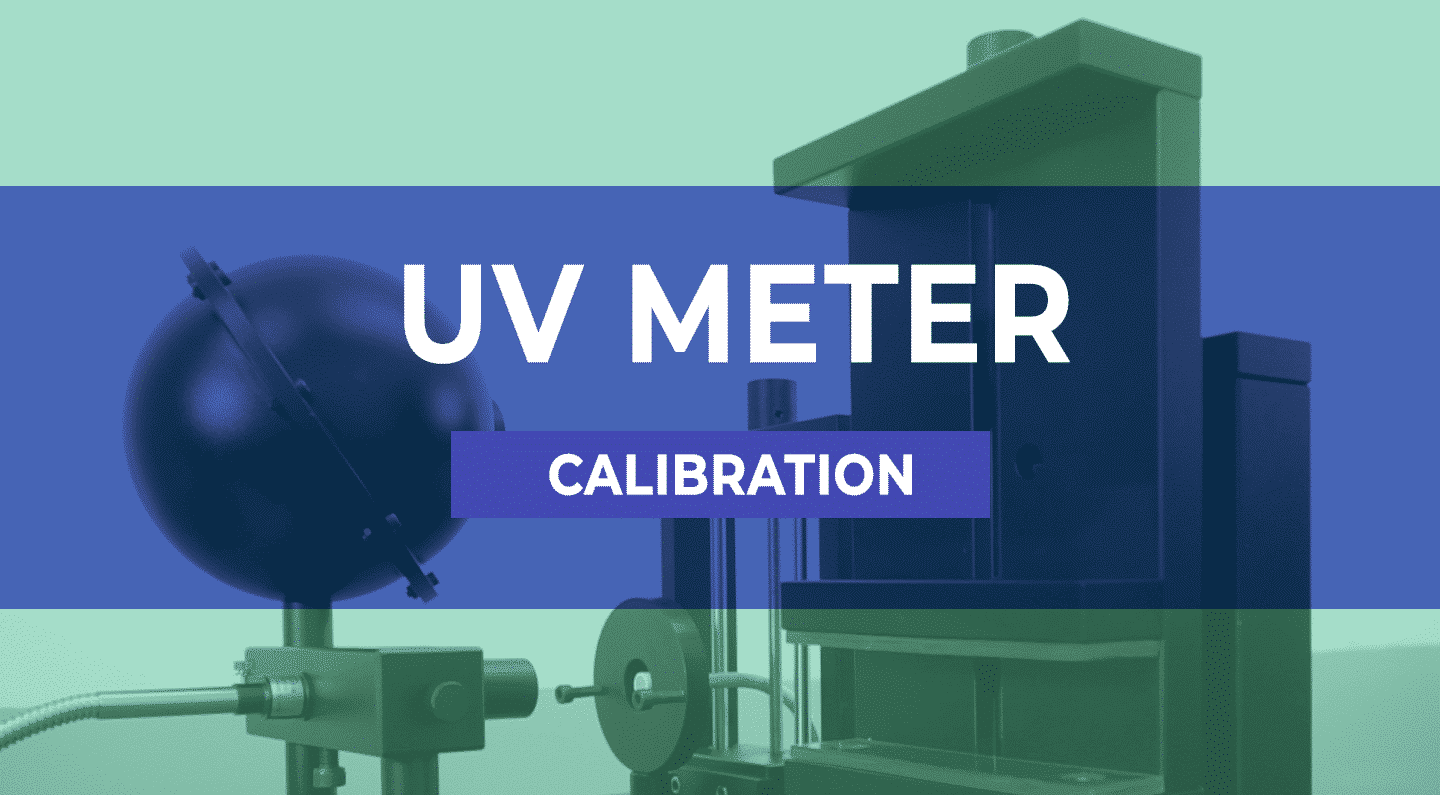 UV meter calibration in Techmaster
Currently, UV lamps and UV disinfection equipment are increasingly used. However, when using UV rays need to be careful because UV rays also cause harmful effects on human health. UV meter (UV Meter) is used to monitor UV index. This monitoring is critical and requires high accuracy. Therefore, UV meters need to ensure stable operation. Calibration of the UV Meter will help assess the device's operating condition accurately. Early detection of damage risks to provide timely handling plans. So finding a capable and reputable UV meter calibrator receives a lot of attention. Let's learn about uv meter calibration process through the following article.
1. Definition of UV
Ultraviolet (UV) is a form of electromagnetic radiation. These wavelengths are shorter than those of visible light and longer than those of X-rays. UV rays have a spectrum that is divided as follows:
– The near-ultraviolet region has wavelengths from 380-200nm
– The vacuum ultraviolet region (far ultraviolet) has wavelengths from 200 to 10nm.
UV radiation is present in sunlight, and constitutes about 10% of the total electromagnetic radiation output from the Sun. UV rays in sunlight can affect human health.
– UVA rays: are rays with a wavelength of 315-400nm. Also known as long wave or black light. About 95% of the UV rays reaching the ground.
– UVB rays: 280-315nm wavelength, also known s mid-wave.
– UVC rays: are rays with wavelengths shorter than 100-280 nm, also known as sterilizing waves.
2. Harmful effects of UV rays
In humans, excessive exposure to UV radiation can result in acute and chronic harmful effects on the eye's dioptric system and retina. Skin, the circadian system, and the immune system can also be affected.
3. Benefits of UV rays
Vitamin D
Moderate exposure to UV radiation is a good source of vitamin D. This vitamin aids in the regulation of calcium metabolism, insulin secretion, blood pressure, immunity, and cell propagation.
Skin conditions
There are certain skin conditions that can be treated with UV radiation. With modern phototherapy, successful treatment of eczema, dermatitis, rickets, atopic and localized scleroderma, jaundice, psoriasis, and vitiligo is now possible.
Air purification
Indoor environmental contaminants are pretty much organic carbon-based compounds that break down with exposure to high-intensity UVC in the range of 240 nm to 280 nm. It can also destroy the DNA in microorganisms. Therefore, cycling air passed a UVC emitter, such as the SETi/Seoul Viosys TUD7MF1B UVC LED (Figure 3), can aid in the purification of air within the room it is placed. This 275 nm (nominal) UVC LED is available as a Star Board unit with a typical radiant output of 11.5 mW – suitable for many different applications including air purification.
Sterilization and disinfection
UVC LEDs can also be used for a variety of sterilization and disinfection applications. In medical and biology labs, UVC radiation is used, in conjunction with other techniques, to sterilize tools and workspace surfaces.
Other common applications for UVC radiation include treatment of wastewater and municipal drinking water along. Additionally, UVC radiation is being used to kill microorganisms in the food processing industry.
4. What is UV Meter ?
UV meter is a device that assumes the role of measuring UV radiation. This device will help to accurately determine the radiation level of UV rays. UV meters can be used to measure UV radiation in laboratories, areas with UV lamps, UV disinfection equipment, etc. UV meters have fast measurement speed, high accuracy, and display results on LCD screen.
5. UV Meter Calibration Process
5.1 Why UV Meter Calibration?
UV meter is important equipment in UV radiation test. This device will help users assess whether the condition of the UV lamp, UV disinfection device, etc. is still stable or not. Due to UV rays, if the intensity is too strong, it will greatly affect human health. Therefore, the calibration of this device is extremely necessary. This work helps to ensure stability and accuracy for related activities.
5.2 Calibration instrument – UV Meter Calibration
Ultra-Violet (UV) Calibration System with :
– UV light source, including shutter controller and guideline output.
–  Reference UV power meter/sensor.
– Left holder fixture for UV guideline output.
–  Right holder fixture with slide bar for UV reference sensor and UUT sensor.
– Protective equipment: Eye glasses, lab coat, gloves, shoes to preventing from UV radiation hazards.
Unit Under Test: Extech UVA/UVC Light Meter
5.3 Environment conditions
– Temperature:  20~28ºC.
– Relative Humidity: 40~70%RH.
5.4 Preparation – UV Meter Calibration
– Ensure the Reference & UUT sensor is clean and free from defects or damage capable of affecting use or calibration.
– Connect the UV Light Source to the Power Supply, clamp guideline output of UV light source on the left holder fixture.
– Clamp Reference & UUT sensors on slide bar of right holder fixture, adjust three position knobs so that they are approximately same horizontal & vertical position when sliding bar for switching them.
– Connect the UV Sensor Probe to the UV meter and turn on.
– Turn on UV light source, turn on UV lamp, waiting for stable LED indicated.
– Turn on Reference sensor read out, software start.
– Allow warm-up time follow manufacturer's manual for all test equipment before continuing.
– Technician must be familiar with calibration procedure and the operator manual of the UUT before calibrate.
5.5 Perform
– Base on UV type of meter such as UV-A, B or C, select suitable UV range on software to collect data.
– Turn off room lights, ensure that the UUT indicates zero.
– With the light source shutter is closed and light room is off, the UUT should indicate zero ± 10 digits when no UV irradiation is incident to UUT detector.
– Record the UUT at zero reading as background reading, then use for subtracting from test result.
– Set UUT Range for the first value reading capacity.
– Test points shall be performed at approximately: 20%, 40%, 60%, 80% and 100% range of UUT (maximum up to 100mW/cm2). Other test points within this range can be done follow customer's requirement.
– Adjust the power of UV light source to 1% or 2% (see UV light source manual).
– Press Shutter Button to open the shutter, observe the reading on the UUT power meter. Then, adjust the power of UV light source for the first test point on UUT.
– Record first reading value of the UUT.
– Press Shutter button to close the shutter, using slide bar of positioning rail to switch UUT sensor position for the reference sensor.
– Press Shutter button to open the shutter, start collect value read out on the software, record first value of the reference sensor.
– Continue press Shutter button to close the shutter, switch Reference sensor position for the UUT sensor.
– Repeat above steps to take at least 5 readings value of UUT and reference sensors. Record and compare average value.
– Noted that close shutter for each time of changing position, and open shutter for take readings.
– Increase power of UV light source to the next test point.
– Repeat measuring process for the UUT and Reference sensors.
– Repeat above steps for remain test points.
– Calibration now completed, close shutter, decrease power of UV light source to lowest value.
– Turn off UV lamp, then turn off, disconnect and secure all equipment.