AMC Monitoring: AirSentry® II Point-of-Use Ion Mobility Spectrometer
The AirSentry II AMC Monitoring family of ion mobility spectrometers for airborne molecular contamination (AMC) from Particle Measuring Systems detect and alert users to small concentrations or changes in airborne levels of chlorides, acids, amines and ammonia-containing species. With parts-per-trillion (ppt) sensitivity, these point-of-use sensors provide fast response, increased detection selectivity and repeatable performance. Combining Air Sentry II sensors with a central software platform allows for easy data acquisition and analysis. The AirSentry II family of airborne molecular contamination sensors provide continuous actionable data, to enable efficient response to contamination sources and events.
Read more
The 
AirSentry
 II line of AMC instruments 
are included in Particle Measuring Systems' 
"
Industry Leading Sensitivity"
 products. 

This

 means that 

there are no products on the market that are more sensitive than these

 

and 

only PMS 

offers 

a line of products

 covering 

this many 

elements of production

 monitoring

.
 PMS currently leads the market in monitoring performance, sensitivity and reliability in the Ultrapure Water, Chemical and Airborne Molecular 
Contamination 
Monitoring fields. PMS' superior knowledge, technology and service provides High Tech and Chemical manufacturing companies the most advanced tools to make 

accurate data-driven

 decisions, improving both performance and yield.
Download Spec Sheet
Request a Quote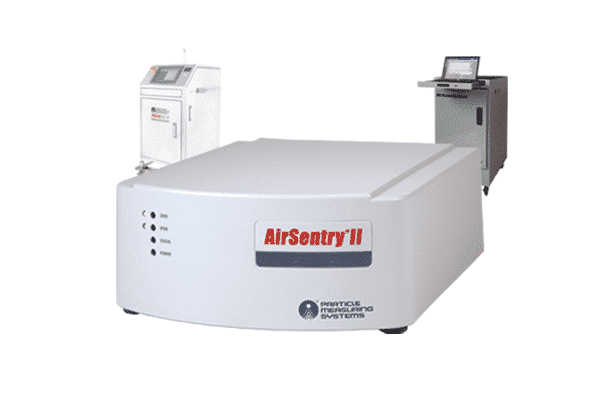 Features
High-sensitivity detection of acids and bases (acids, amines, ammonia and chlorides)
Versatile product configuration for point-of-use, multi-point and mobile airborne molecular contamination monitoring applications
Compact size allows placement in any location
Ethernet, RS-232, 4-20 mA outputs
Benefits
Continuous airborne molecular contamination (AMC) monitoring of critical locations
Robust and reliable data acquisition, control and analysis
Long-term data stability
Lowest cost-per-test
Applications
Real-time corrosion monitoring within etch process locations
Real-time amine and ammonia monitoring within critical lithography systems
Quantification of chemical filter efficiency
Tracking and troubleshooting of airborne molecular contamination sources throughout cleanroom and in process tools
Analysis of airborne molecular contamination (AMC) within FOUP wafer storage modules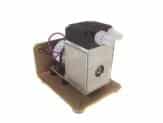 AMC Vacuum Pump
Stand-alone electric pump that provides an adequate vacuum source for an AirSentry II POU sensor. Typically used when house vacuum is not available.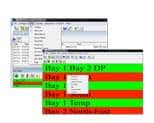 Facility Net
Facility Net Software provides a solution for comprehensive environmental monitoring, including a real-time and historical data display. Compatible with Particle Measuring Systems particle counters and molecular contamination monitors, as well as various third-party products.
AirSentry® II Mobile AMC Detection System
Designed to enhance AMC monitoring programs, the AirSentry II Mobile AMC Monitor is the first truly mobile system for monitoring airborne molecular contamination in cleanrooms. Mobility plays an important part in a strategic airborne molecular contamination monitoring program, allowing contamination sources to be quickly located, quantified and eliminated.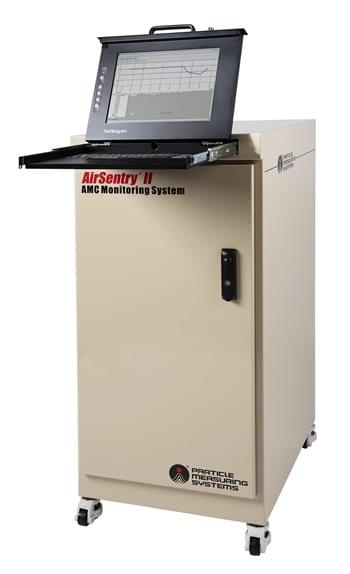 AMC Cleanroom Monitor: AirSentry® II Multi-point System
The most AMC Cleanroom Monitor available, using sensitive and responsive ion mobility spectrometry to detect and characterize airborne molecular contamination from multiple locations within a cleanroom. This Particle Measuring Systems' solution features a 16- or 30-point manifold sampling system and an on-board computer with secure software and communications.