Data for Actionable Insights to Meet and Exceed the Auditor's Expectations
Effective cleanroom microbial monitoring for microbial contamination has become more essential over the last year, especially with the upcoming release of EU GMP Annex 1. Modern pharmaceutical manufacturers are generating and managing big data from environmental monitoring; the next step is to create actionable insights and ensure 21 CFR Part 11 compliance. This on-demand webinar discusses:
cleanroom microbial monitoring data collection
21 CFR Part 11 data management
generation of actionable insights
Industry experts, Giulia Artalia and Paola Lazzeri of Particle Measuring Systems (PMS)  review how this is accomplished by leveraging industry standards such as the FDA/ICH guidelines that encourage the use of control charts as statistical tools to guarantee that a manufacturing process remains in a state of control (the validated state).
Attend this on-demand webinar to learn:
Critical microbial data management – Interpretations, considerations and solutions for data integrity, statistical control and FDA guidelines.
FDA and ICH guidelines and recommendations – How to leverage this information for better contamination control.
Data integrity – Definition and Inspectors' perspective regarding environmental monitoring and data management, with attention to 21 CFR Part 11.
Elements to consider to ensure that a process is under statistical control.
The future of 

microbial monitoring

 in the Pharma industry – Benefits of 

single use microbial monitoring

.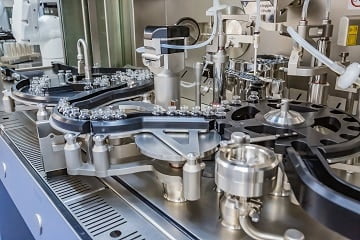 Complete the form to access this on-demand webinar. 
Solutions
Cleanroom Contamination Control Advisory services

Microbial impactors

, including single use for 

continuous sampling

Active Air samplers

Data management