Nowadays, with the rapid development, power tools have become indispensable for various industries and personal projects. From construction and woodworking to automotive repair and DIY passion, high-quality power tools are essential for getting the job done efficiently and effectively. In this article, we will explore the "Top 30 globally renowned high-quality power tool brands." These brands have established themselves as leaders in the industry, consistently delivering top-notch tools that professionals and enthusiasts rely on.
1. Milwaukee
Milwaukee Electric Tool Corporation is an American company specializing in the development, manufacturing, and marketing of handheld power tools. It is a brand and subsidiary of Techtronic Industries, headquartered in Hong Kong. Since 2016, the company has been the largest provider of cordless handheld power tools in North America.
Since its inception in 1924, Milwaukee Tool has been a leader in the industry, continuously developing innovative solutions designed to increase productivity and provide unprecedented durability for professional users. They have a rich history of industry firsts, pushing the boundaries with revolutionary products. Whether it's through the world-leading M12 and M18 cordless tools with breakthrough performance, job site lighting systems, time-saving accessories, or storage products, Milwaukee is dedicated to consistently delivering advanced solutions tailored specifically for the trades.
One of the standout features of Milwaukee handheld power tools is their advanced technology. They consistently invest time working alongside real users to understand the evolving needs of the workplace. From there, Milwaukee provides the best solutions for a safer and more efficient work environment. This includes features such as brushless motors, advanced electronics, and superior ergonomics to enhance performance and user experience.
2. Snap-on
Snap-on Incorporated is an American company that designs, manufactures, and markets premium tools and equipment for professional use in the transportation industry, including automotive, heavy-duty, equipment, marine, aviation, and rail sectors. It is headquartered in Kenosha, Wisconsin. For nearly a century, the Snap-on brand has brought forth a range of unique productivity solutions such as tools, equipment, diagnostics, repair information, and system solutions.
Snap-on's products and services include a wide range of premium hand-held power tools, tool storage products (including tool control software and hardware), diagnostics, equipment and related accessories, electronic parts catalogs, warranty analysis solutions, business management systems and services, OEM specialty tools and equipment development and distribution, and OEM facilitation services.
3. Black & Decker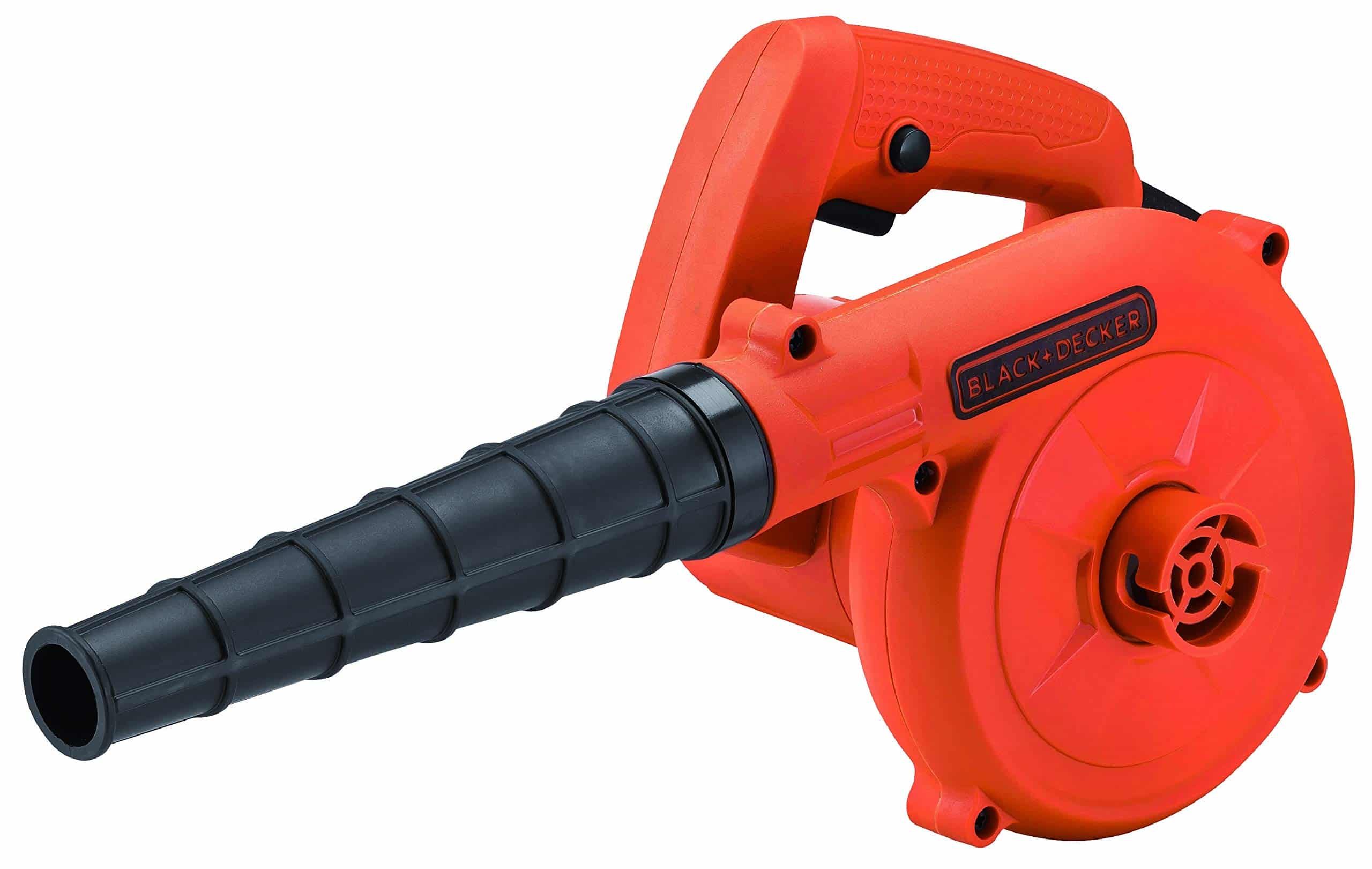 Black & Decker is a popular power tool brand with a long history (founded in 1910) of producing innovative and affordable products. They offer a wide range of power tools, outdoor equipment, and home improvement products, including cordless drill/drivers, lawn mowers, sanders, and paint sprayers. Their Matrix system allows for easy switching between tool heads, reducing the need for multiple tools. Black & Decker is known for its high-quality and reliable products, making it a trusted brand for both professionals and DIYers.
4. Bosch
Robert Bosch Tool Corporation in North America, established in 2003, is a manufacturing pioneer with over a century of experience. It is a world leader in the design, manufacture, and sale of handheld power tools, rotary and oscillating tools, power tool accessories, laser and optical leveling devices, and range finding tools.
The Bosch Group is a leading global supplier of technology and services, comprising Robert Bosch GmbH and its more than 350 subsidiaries and regional companies in over 60 countries. Including sales and service partners, Bosch is represented in approximately 150 countries worldwide. With all its products and services, Bosch enhances the quality of life by providing innovative and beneficial solutions.
5. Craftsman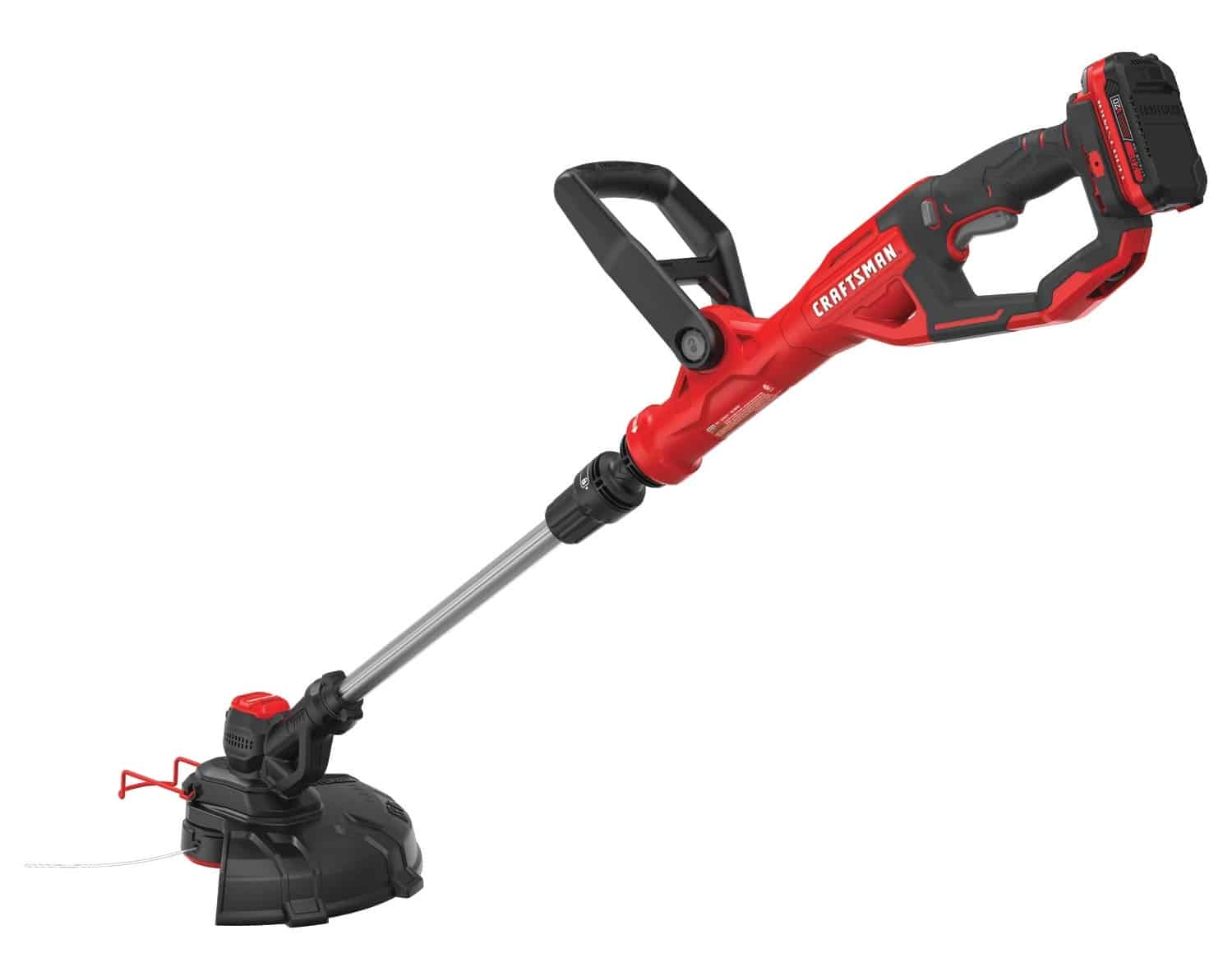 Craftsman was founded in the United States in 1927. The company manufactures various types of high-quality power tools such as drills, saws, polishers, grinders. And outdoor equipment including lawn mowers, trimmers, and blowers. As well as home improvement products such as air compressors, paint sprayers, and pressure washers. Craftsman products cater to the needs of both professionals and DIYers. The brand is known for its lifetime warranty, ensuring the quality and performance of its products. Craftsman is a popular choice for those who want to use reliable and long-lasting power tools.
6. DeWalt
DeWalt is a well-known power tool brand that specializes in producing high-quality products for both professional and DIY use. Their product line includes various types of tools such as drills, saws, polishers, grinders, etc., designed with advanced technology, focusing on performance and durability.
In particular, their FlexVolt technology allows tools to operate on both 20V and 60V batteries, providing the necessary power and performance for any job. In addition to handheld power tools, DeWalt also produces a variety of accessories to ensure smooth operation of their tools, as well as job site equipment such as work lights and storage solutions.
7. Dremel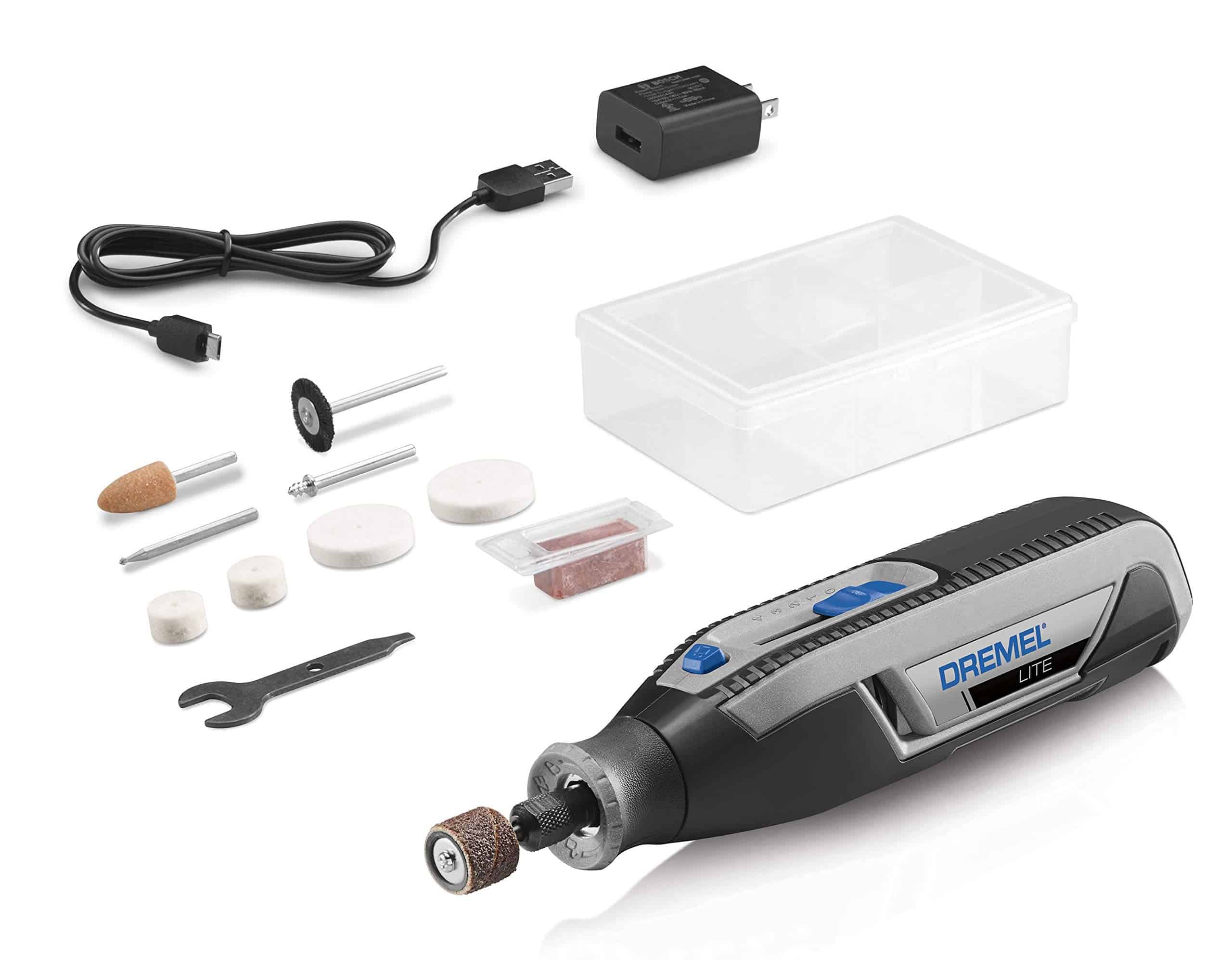 Dremel is a reputable brand in the power tool industry, established in 1932. Known for its innovative designs and versatility, the brand offers a range of high-quality rotary tools, oscillating tools, and accessories. Their rotary tools can perform tasks such as cutting, grinding, sanding, and polishing, while oscillating tools are ideal for tight spaces. Dremel's tools can be used with a variety of attachments to enhance their capabilities. Their compact size and versatility make them particularly popular among DIYers and hobbyists. Dremel's rotary tools are specifically renowned for their precision and ease of use, making it effortless to work on intricate projects.
8. Festool
Festool is a German-based company that specializes in the production of high-quality power tools and accessories for professionals and DIY enthusiasts. Their products are known for their precision, durability, and innovative design, making them a popular choice among craftsmen and builders. Festool offers a wide range of products, including dust extractors, sanders, saws, drills, and other power tools, as well as a variety of accessories and consumables to support their products. They also offer comprehensive training and support to ensure that their customers are able to get the most out of their products.
9. Grizzly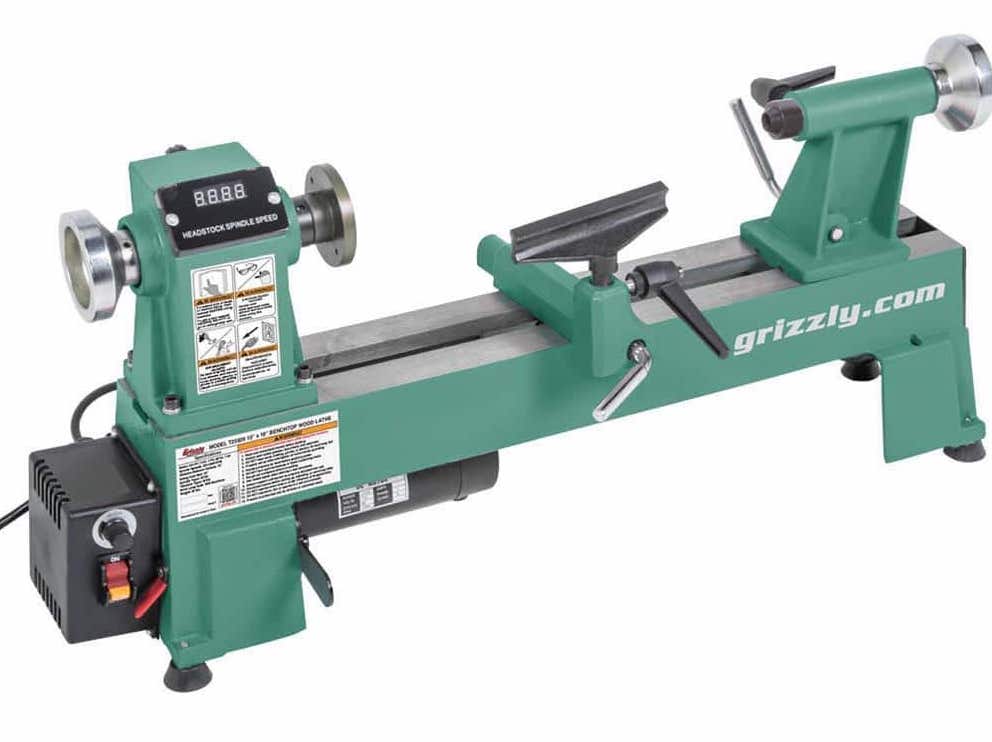 Grizzly Industrial is a US-based company that specializes in the production of high-quality woodworking and metalworking power tools, machinery, and accessories. Their products include table saws, jointers, planers, drill presses, lathes, and more. Grizzly is known for its dedication to quality, innovation, and customer service, offering a wide range of tools and machines at competitive prices. The company also provides technical support, parts, and repair services to ensure the longevity of their products.
10. Yamaha
Yamaha Corporation, a multinational conglomerate based in Japan, offers a range of power tools designed for various applications.
Yamaha's power tool lineup includes equipment such as generators, water pumps, pressure washers, and snow blowers. These tools are designed to provide efficient performance, durability, and user-friendly features.
11. Hilti
Hilti is a multinational company that specializes in manufacturing and selling high-end power tools and accessories for the construction and building maintenance industries. They offer a range of durable and precise cordless and corded drills, saws, impact drivers, and grinders, designed for heavy-duty use. There are also measuring systems and diamond cutting tools. Their products feature advanced technology and safety features such as the Active Torque Control system. Hilti also provides training and support to help customers maximize tool usage and ensure safety on the job site.
12. Hitachi
Hitachi is a well-known Japanese multinational company that produces a wide range of products, including high-quality power tools. The company was founded in 1910, was renamed HiKOKI in October 2018. Hitachi produces kind of drills, saws, sanders, grinders, and nailers. They use advanced technology in their tools, including their patented Brushless Motor technology, to provide higher efficiency and longer tool life. Their products feature ergonomic designs that make them comfortable and easy to use. Additionally, Hitachi produces automotive and aerospace components, digital media, and home appliances.
13. Husqvarna
Husqvarna is a Swedish company that produces outdoor power tools and equipment for both professional and consumer markets. Their product line includes chainsaws, trimmers, blowers, lawn mowers, etc. with high-quality construction, durability, and efficiency. Their products are designed to make outdoor work easier, while also being environmentally friendly. Husqvarna also offer a range of accessories, replacement parts and protective gear for users. They are committed to sustainability and reducing their environmental impact.
14. Jet
Next up is a reliable brand that caters to the needs of both woodworkers and metalworkers – Jet.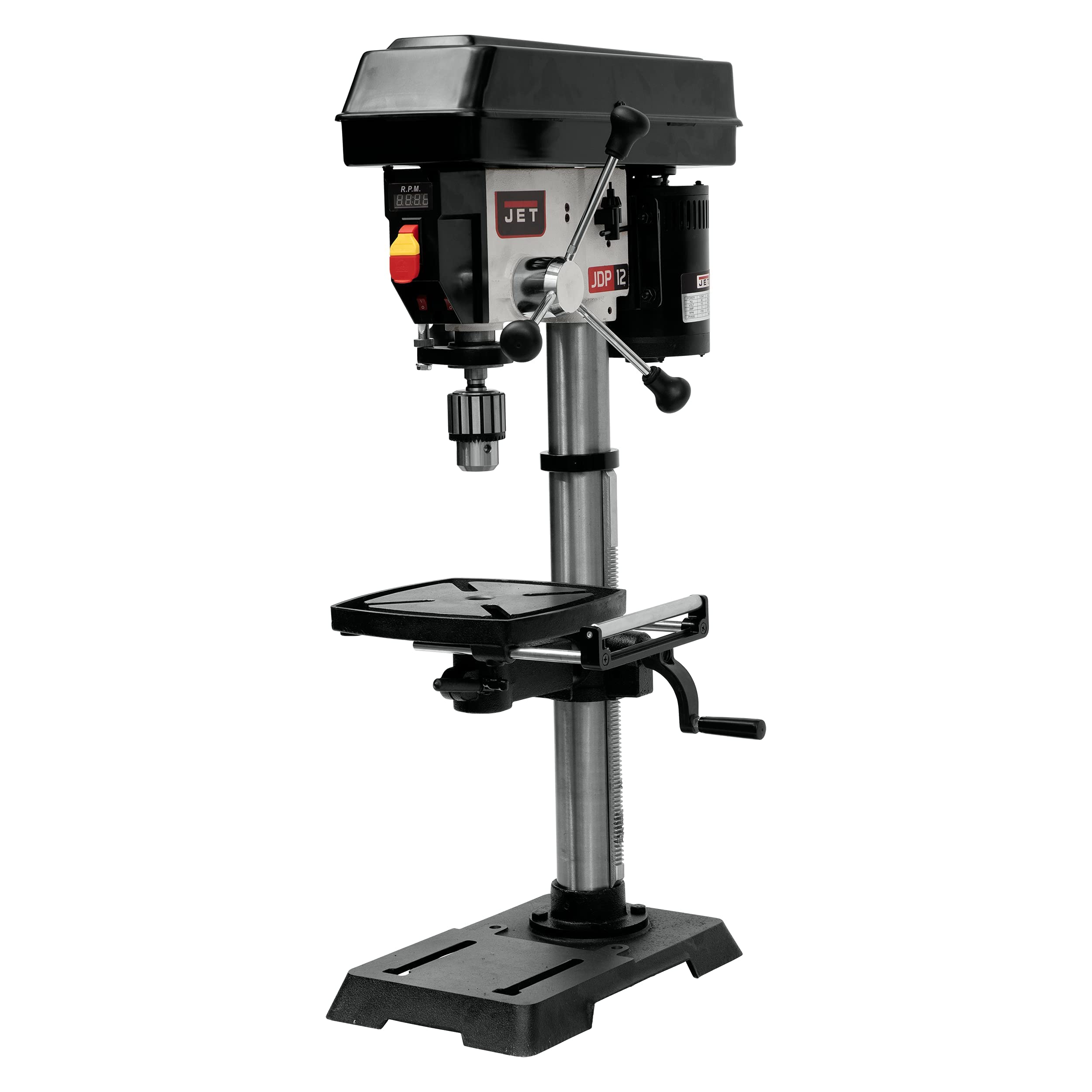 Jet is a renowned power tool brand known for producing high-quality for woodworking and metalworking applications. Their range includes table saws, drill presses, bandsaws, lathes, and sanders, among others. Jet power tools offer exceptional performance, precision, and durability, making them popular among professionals and DIY enthusiasts. With a strong focus on user safety, Jet incorporates safety features like blade guards and emergency stops. They also provide accessories, comprehensive customer support, and maintenance services. Jet is a trusted brand catering to the needs of woodworkers and metalworkers alike.
15. Kreg
If you're looking for innovative power tools for woodworking, don't overlook Kreg. They offer a range of tools such as pocket hole jigs and precision saw guides, designed for creating strong joints with ease. Kreg's pocket hole joinery system creates strong and precise connections between wood pieces quickly, without the need for traditional joinery techniques. They also provide accessories and attachments to enhance the woodworking process. With a commitment to precision and quality craftsmanship, Kreg is a reliable choice for those who need of efficient woodworking solutions.
16. Makita
Makita is a well-established brand in the power tool industry, renowned for its exceptional quality and reliability. What sets Makita apart from other brands is its commitment to innovation and performance. Their tools feature advanced technologies like efficient brushless motors, delivering increased power and longer tool life. Makita also prioritizes user comfort with ergonomic designs that reduce fatigue during use. Additionally, Makita offers a comprehensive range of accessories to enhance the versatility of their tools.
17. Metabo
With over 90 years of experience, Metabo is a renowned brand specializing in manufacturing powerful tools for industrial and construction purposes. Their product range includes electric tools such as drills, grinders, cutters, saws, and various other tools. Metabo's products are designed with high quality and durability in mind, meeting the stringent requirements of industrial and construction applications. One of the strengths of Metabo is its powerful motors and extended lifespan. The tools from this brand are also designed with good balance and anti-vibration technology to enhance comfort and control for users.
18. Porter-Cable
Porter-Cable is a trusted power tool brand with a history of over 100 years. Their tools are designed to deliver consistent performance and precision, making them suitable for various applications in woodworking, construction, and other industries. One of the standout features of Porter-Cable power tools is their durability, thanks to high-quality materials and sturdy construction. The ergonomic and cordless designs provide a comfortable grip and reduce fatigue during extended use.
19. Rockwell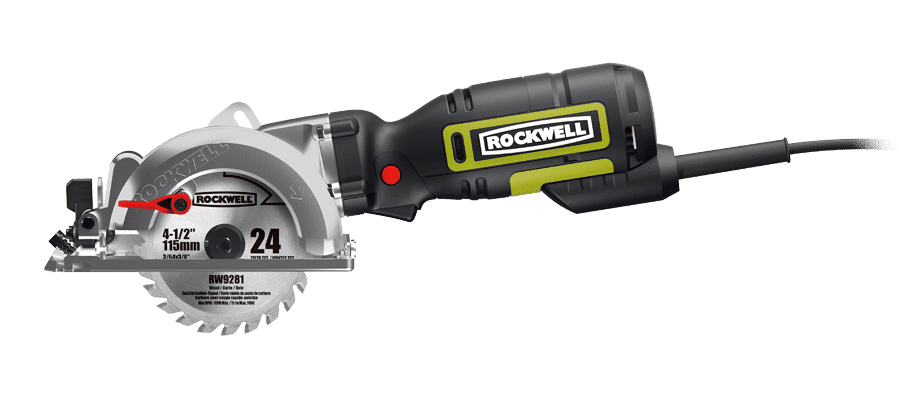 With a perfect combination of speed and precise control, Rockwell has created excellent oscillating tools. Some of the tools from this brand include drills, VersaCut circular saws, power planers, miter saws, G-Force angle grinders, sanders, and bench grinders. Many of the products offered by Rockwell Tools come with free batteries for life. Additionally, Rockwell offers specialty tools such as the Sonicrafter, used for home improvement projects, the Jawhorse, providing hands-free operation, and the budget-friendly ShopSeries line aimed at DIYers with limited budgets.
20. Ryobi
Ryobi Limited (Ryōbi Kabushiki-gaisha) is a Japanese manufacturing company specializing in components for the automotive, electronics, and telecommunications industries. They also provide printing equipment, power tools, and builders' hardware. Ryobi Power Tools and Ryobi Outdoor Power Equipment are brands owned by Techtronic Industries and used under license from Ryobi Limited.
21. Senco
Established in 1948, SENCO manufactures fastening and power tool products for the manufacturing, construction, residential, and commercial sectors with a wide range of diverse categories. This includes pneumatic and electric nail guns, staplers, screw systems, and air compressors. Additionally, SENCO provides various types of nails, staples, screws, and specialized fasteners. SENCO is headquartered in Cincinnati, Ohio and was renamed 'KYOCERA SENCO Industrial Tools Inc' after being acquired by KYOCERA.
22. Skil
SKIL Power Tools is a power tool and accessory brand headquartered in Naperville, Illinois, United States (currently a subsidiary of Chervon). The heritage of SKIL dates back to the development of the iconic "the saw that built America," the SKILSAW Model 77, in 1937. The Model 77 set the industry standard for the worm drive circular saw and continues to be produced today with minimal changes. Currently, the company focuses more on the do-it-yourself consumer market.
SKIL's product lineup includes circular saws, cordless drill/drivers, cordless tackers, cordless sealant guns, random orbital sanders, multi-sanders, angle grinders, hammers, drills, mixers, jig saws, lasers and measuring tools, reciprocating saws, routers, and planers.
23. Stanley
Since 1843, Stanley has been the trusted name worldwide for precision measuring tools. It is a subsidiary of Stanley Black & Decker, following the merger of The Stanley Works with Black & Decker in March 2010.
The Stanley brand is renowned for its tools and has produced millions of hand planes, saws, tape measures, squares, chisels, screwdrivers, and various other tools for both residential and industrial use. Their innovations include the Bailey plane, Surform shaping tool, PowerLock tape measure, utility knife, and another versatile tool known as the Stanley #1 Odd Jobs.
24. Stihl
Stihl, headquartered in Waiblingen, Baden-Württemberg, near Stuttgart, Germany, is a leading German manufacturer of chainsaws and other handheld power equipment such as trimmers and blowers. The company was established in 1926 by Andreas Stihl, a significant pioneer in early chain saw production. Stihl proudly holds the title of the world's top-selling brand of chainsaws and is the only manufacturer to produce its own saw chains and guide bars.
25. Sunex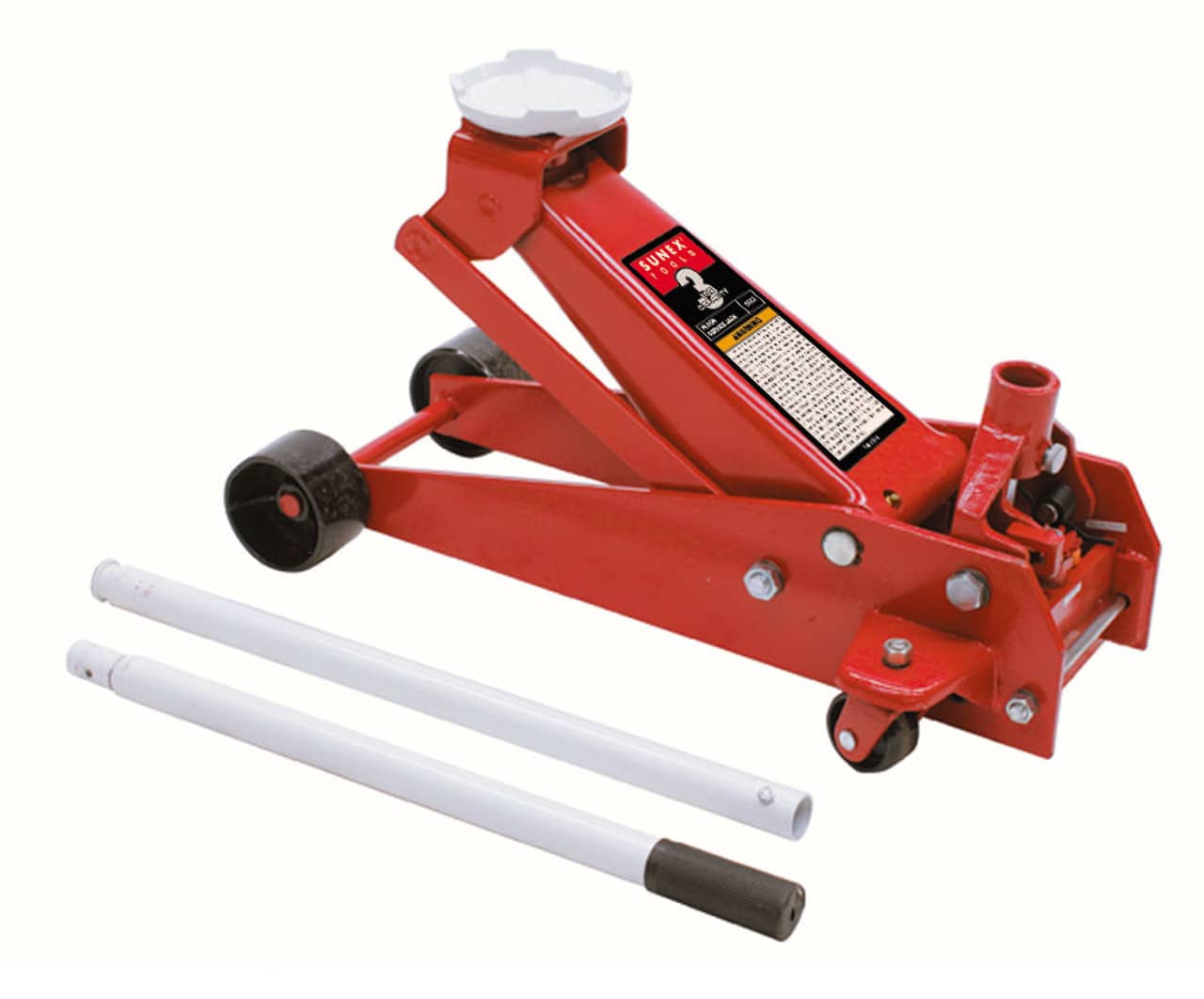 Since 1977, Sunex Tools has been making an impact in the automotive repair and maintenance industry. It has evolved to provide professional-grade tools based on solution-oriented approaches. Sunex's tool categories include Lifting Equipment, Impact Sockets, Air Tools, Shop Presses and Shop Equipment, Hand Tools, and Tool Storage.
26. TTI
Techtronic Industries Company Limited was established in 1985. It is a leading global company experiencing rapid growth in Power Tools, Accessories, Hand Tools, Outdoor Power Equipment, and Floorcare products for the DIY/consumer, professional, and industrial users in the remodeling, renovation, maintenance, construction and infrastructure industries. The company is committed to driving the transformation of these industries through superior wireless technology and environmentally friendly solutions.
27. WEN
WEN Products was founded in 1951 by Nick Anton, who made a mark by combining tools and electricity (powering tools with electricity).
Over the next 50 years, WEN Products pioneered in the field of power tools, introducing innovations such as electric saws, electric welding guns, electric jigsaw machines, electric engravers, and wet wheel grinding tools. Additionally, WEN introduced users to random orbit technology, which is used in most polishing and buffering machines today, providing automobiles everywhere with a natural, shiny finish they deserve. Currently, WEN is located in Elgin, Illinois.
28. Wilton
Wilton is a well-known brand in the power tool industry, specializing in the manufacture of high-quality and durable tools. With a rich history that dates back to 1941, Wilton has established itself as a trusted name in the field of power tools.
Wilton's product range includes a variety of power tools such as bench vises, drill presses, band saws, belt and disc sanders, and bench grinders. These tools are known for their robust construction, precise performance, and innovative features that enhance productivity and efficiency.
29. Worx
Worx is a power tool brand, with lawn and garden equipment owned and distributed by Positec Tool Corporation, a manufacturing company based in Suzhou, China, with its headquarters in Charlotte, North Carolina, in North America. The brand is primarily known for its garden and grass cutting tools such as trimmers, lawn mowers, and chainsaws. In addition to distribution in North America, the brand is also sold in other continents, such as Europe.
30. Ridgid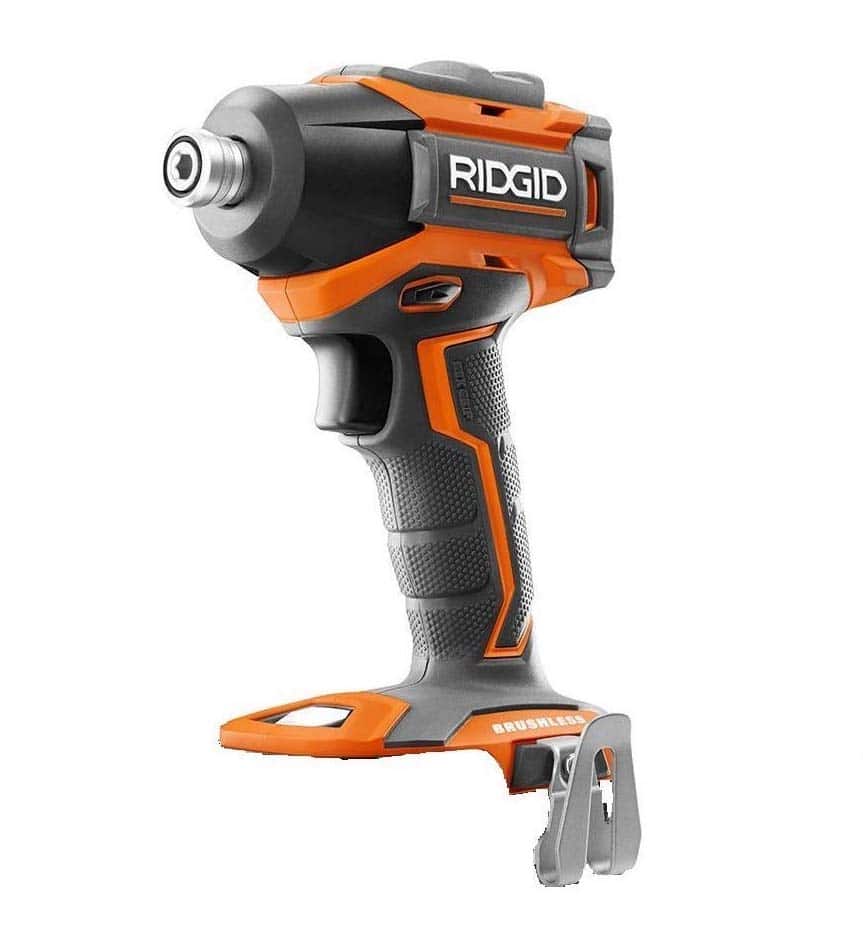 With a history dating back to 1923, Ridgid has built a reputation for durability, performance, and reliability. Their product line includes a variety of power tools such as drills, impact drivers, saws, sanders, and more. These tools are designed to operate in extreme temperatures, withstand dirt and mud, and deliver consistent performance day in and day out. Ridgid incorporates features like brushless motors, advanced electronics, and ergonomic designs to enhance productivity and user comfort.
We have explored the top power tool brands in the industry. These brands are not only renowned but also recognized for their quality and reliability. Whether you are a construction worker, a professional, or simply a personal user, always choose reputable power tool brands to ensure that your work is performed safely and efficiently.